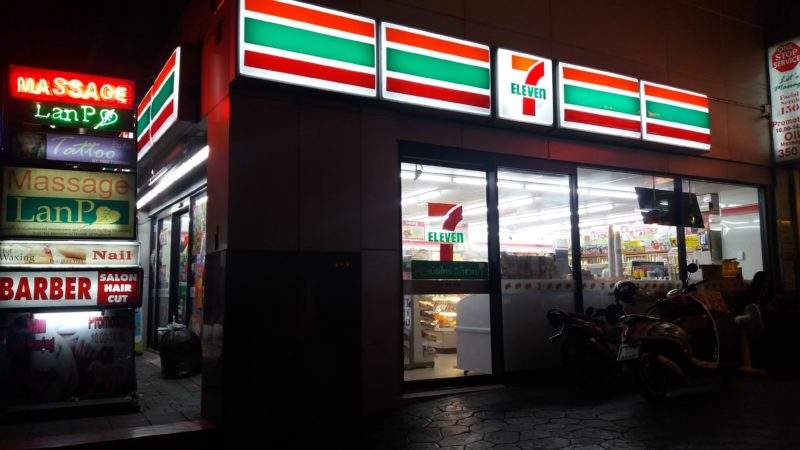 Convenience chain 7-Eleven is to implement artificial intelligence-powered technologies at its Thai stores, including facial and gesture recognition, and analysis of customer and employee behaviour.
The stores, which are operated by a unit of the Bangkok-based Charoen Pokphand conglomerate, will work with Remark Holdings, an AI company based in the US, which claims to have facial recognition technology that can operate at over 96% accuracy.
While no timetable for the technology has been disclosed, Remark will use its KanKan system, which uses gesture recognition to record data on visitor traffic, how long customers spend at each shelf and changes to their emotional state as they move through stores. It will also identify members of 7-Eleven's loyalty programme, and contains machine learning software enabling it to predict which products should be stocked at particular stores, based on previous purchasing data.
"Artificial intelligence has the power to completely transform business in every industry," chief executive of Remark Kai-Shing Tao told the Financial Times.
"CP Group recognised this right away and is making it a very high priority to adopt and implement AI technologies."
Last year, Remark invested $10m into the Charoen Pokphand group, and will now implement its AI technology in all of Thailand's 11,000 7-Eleven stores.
The company was also clear that the identities of shoppers would be protected. "No human faces or images ever leaves the KanKan system or goes on the public network," Remark said. Facial images will only be stored on encrypted servers, and they will not be linked to customer data such as names, addresses or telephone numbers.
Approximately ten million customers visit 7-Eleven stores in Thailand each day, and the stores have expanded their services from groceries to bill-paying services and dry cleaning. The company now generates more than $14bn in annual revenue.