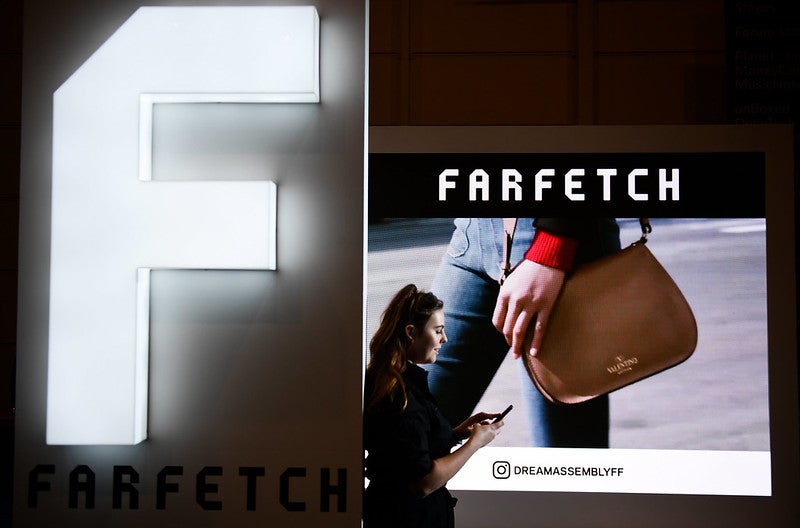 British-Portuguese online fashion retail platform Farfetch has revealed plans to purchase US-based luxury beauty retailer Violet Grey for an undisclosed sum.
Violet Grey offers products from several independent luxury brands, including Augustinus Bader and Westman Atelier, as well as from major brands such as Chanel, Giorgio Armani, La Mer and Tom Ford.
The company is expected to bring a curated selection of product offerings to the Farfetch Marketplace and expand Farfetch's geographical presence and customer base.
Violet Grey will also be given access to Farfetch's knowledge of technology, global logistics and operations.
Farfetch chief customer officer Stephanie Phair said: "The acquisition of Violet Grey is an important step ahead of the launch of Beauty on Farfetch later this year and will form part of our overall beauty strategy 'palette'.
"It will enable us to offer our informed and engaged customers a curated selection of the industry's most sought-after products on the Farfetch Marketplace, joining a world of beauty brands, from iconic leading global brands to smaller brands with a cult following."
The deal is subject to customary closing conditions, including the consent of Violet Grey's existing shareholder base.
Once it has closed, Violet Grey founder Cassandra Grey will be appointed as global advisor for Beauty on the Farfetch Marketplace and co-founder of NGG Beauty.
Grey said: "We've had our eye on Farfetch since its inception and I have long admired José Neves' love of fashion and his inspired mission to connect curators, creatives and customers in a way that revolutionises the consumer experience and meets us wherever we are."
The acquisition comes prior to the launch of Farfetch's beauty platform, Beauty on the Farfetch Marketplace.
Scheduled to launch later this year, the platform will be targeted towards luxury customers from the millennial and 'Generation Z' age groups.