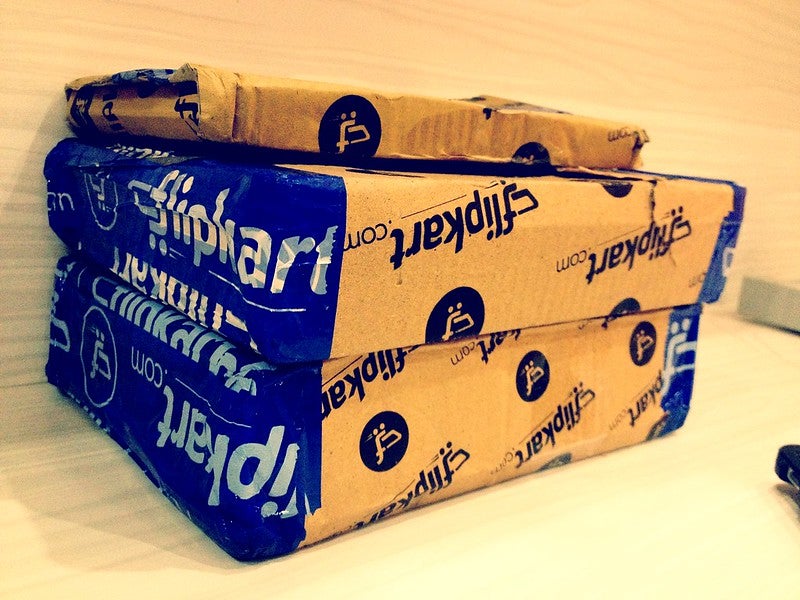 Walmart-owned Indian e-retailer Flipkart has introduced an assistive interface feature to assist users in discovering products on the platform.
Named Flipkart Saathi, the new feature is designed to support and enhance their shopping experience using audio-visual guided navigation.
Available in Hindi and English languages, Saathi is a part of Flipkart's strategy to bring 200 million consumers online. It targets consumers of tier II and III cities and rural India.
Flipkart Group chief executive officer Kalyan Krishnamurthy said: "Flipkart is committed to bringing the next 200 million consumers online and solving for that in every possible manner. ​
"Our talented technology ​team has worked hard to make Hindi interface and Smart Assistive Interface available to consumers at a time when an increasing number of consumers from smaller cities are getting access to data.
"This personalisation of technology is a key element of our vision for Bharat and all our innovations are centred around this. As 80%-90% of our resources are devoted towards building the ecosystem for Bharat, we are confident of such initiatives bringing about a massive ​change in our efforts to democratise e-commerce in India."
Prior to launching the feature, the e-retailer conducted research for over a year with tier-II cities consumers, tested the concepts and took into accounted users' reactions to assistive interfaces.
Designed to simulate real-life shopping experience of consumers assisted by a salesperson, the interface leverages text and audio-based instructions to direct the new users.
Flipkart has planned to add more regional language interface in the next few months.