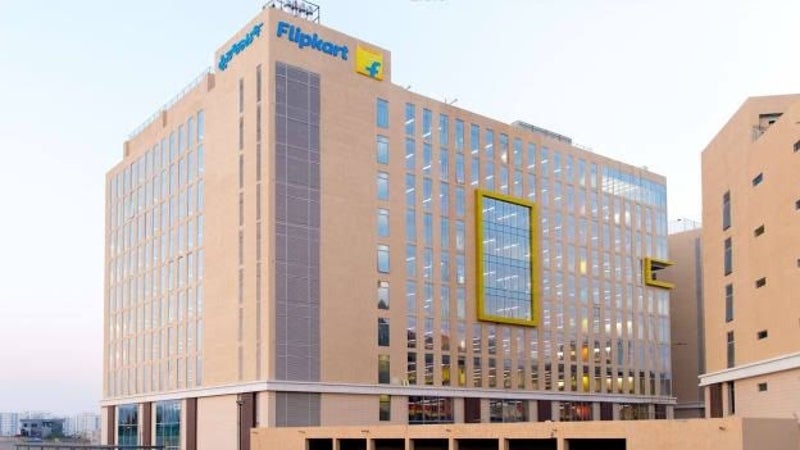 Indian ecommerce firm Flipkart has revealed plans to invest $449.6m (Rs36bn) to develop three new automated fulfilment facilities in the country.
The plan includes an under-construction facility in Manesar in the state of Haryana, set to become operational in 2024, and two new facilities in South and West Bengal, respectively.
Flipkart is already said to have developed one of Asia's largest big box facilities in Haringhata, West Bengal.
These facilities, which are 18m in height, offer two times more storage space per square feet and 30-50% more efficient with reduced costs related to capital and operations.
In addition, the ecommerce retailer plans to hire more than 50,000 people to scale its supply chain and last mile operation.
The retailer also increased supply chain infrastructure 2.5 times over pre-Covid.
Flipkart Group senior vice-president and supply chain head Hemant Badri told media sources: "In the next two-three years, we will set up three more giant big box automated fulfilment centres in Manesar, one in the South for which we are finalising the location, and one additional in Haringhata since we have more land.
"Each of these facilities will require Rs12bn ($149.8m) to Rs15bn ($187.35m) crore investment. In the next three-five years, there would be four-five such facilities."
This year, Flipkart aims to improve fast deliveries – same and next day – by three times compared to the normal period and last year's festive season.
The company will also provide open box delivery option for all electronic products, mobile phones and white goods.
In December last year, Walmart owned Flipkart invested $145m in Indian fresh produce supply chain platform Ninjacart.