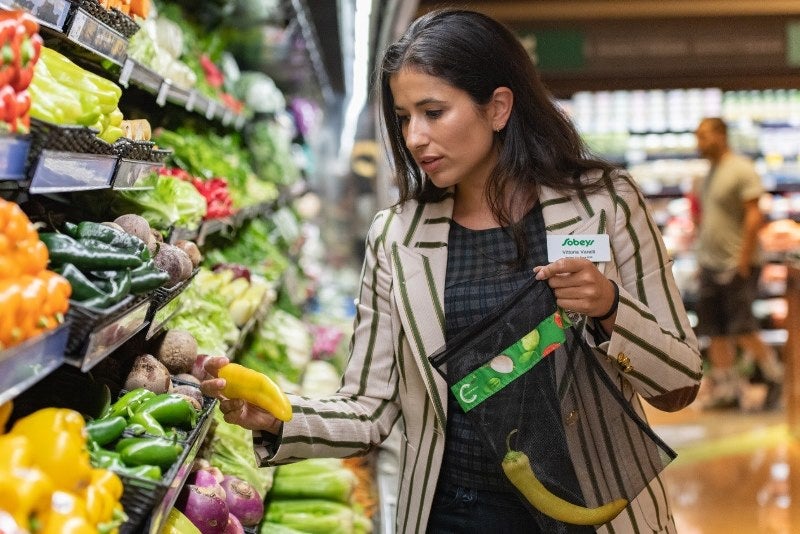 Canadian food retailer Sobeys has announced its commitment to eliminate plastic grocery bags from all of its stores by the end of January 2020.
The move is expected to remove 225 million plastic grocery bags annually at the retailer's 255 locations in Canada. It is part of the company's efforts to eliminate all unrequired plastic from its stores.
Sobeys will initially phase out plastic grocery bags across its stores, followed by the introduction of paper bags and the elimination of plastic bags in each of its banners such as Safeway, FreshCo, and Foodland.
In addition, the company will remove plastic grocery bags from IGA stores on Montreal Island in Quebec.
IGA will also roll out a campaign to encourage reusable bag adoption at its stores in September.
Additionally, Sobeys Urban Fresh store locations in Toronto have started eliminating unnecessary plastic from snacking tomatoes.
Sobeys sustainability vice-president Vittoria Varalli said: "It's time for change and we will not stop innovating and bringing to market new ways to remove avoidable plastic from retail.
"We are working with our industry partners and key stakeholders on eradicating plastics from the system.
"There are many factors to balance like food waste and food safety when assessing the need for packaging in the grocery retail supply chain. It will take a collective effort to drive real, meaningful change for the future."
The food retailer is planning to introduce various programmes to reduce plastics in other areas of the store, as well as encourage customers to opt for reusable bags.
Furthermore, Sobeys will launch reusable mesh produce bags made from recycled water bottles this month.
The retailer has already tested the reusable mesh produce bags in IGA stores in Quebec last month.