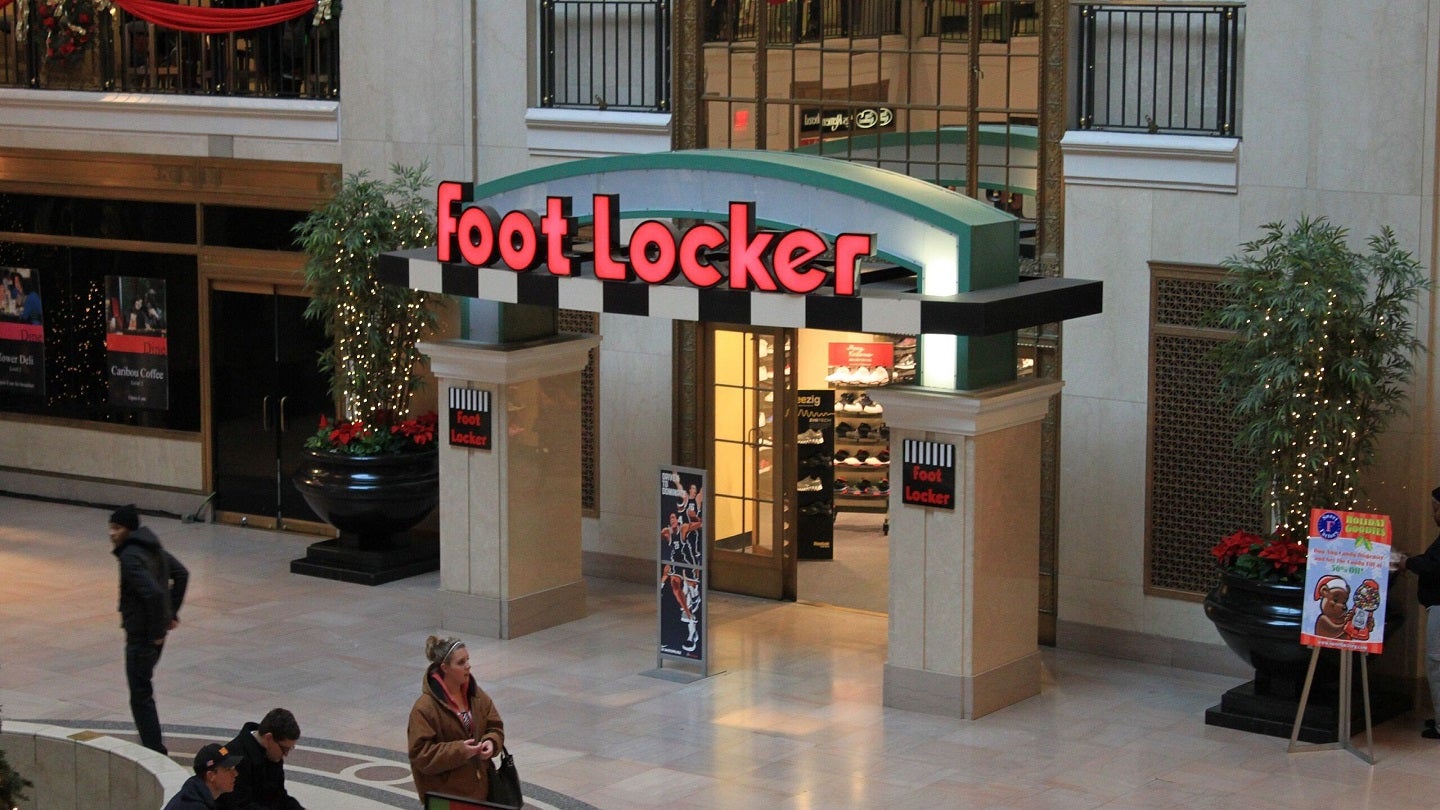 New York-based specialty athletic retailer Foot Locker has reported total revenue of $2.33bn in the fourth quarter (Q4) of fiscal 2022 (FY22), which ended on 28 January.
The figure represents a 0.3% decrease from $2.34bn in the same period of fiscal 2021 (FY21).
The retailer's comparable-store sales grew by 4.2% in the quarter, while its net income decreased to $19m, compared with $103m a year ago.
Its earnings per share (EPS) declined to $0.20 in Q4 2022, against $1.02 in the same period of FY21.
Driven mainly by higher markdowns on increased promotional activity across the industry, Foot Locker's gross margin fell by 290 basis points in the quarter.
For the full year, net income attributable to the company was $342m, decreasing from $893m in FY21.
The retailer's total sales in the year were $8.74bn, down from $8.95bn in the previous year.
During FY22, Foot Locker opened 21 stores, remodelled or relocated 45 stores and closed 101 stores.
The company ended the year with 2,714 stores in 29 countries.
Foot Locker president and CEO Mary Dillon said: "Our team delivered a great finish to the year with strong fourth quarter results that capitalised on resilient Holiday demand and a compelling assortment and inventory position from our brand partners."
For fiscal 2023, the retailer expects its comparable sales to decline by 3.5-5.5% and has forecast a gross margin of between 30.8% and 31.0%.
Dillon added: "We are entering 2023 with a focus on resetting the business – simplifying our operations and investing in our core banners and capabilities to position the Company for growth in 2024 and beyond."
Based in New York City, Foot Locker sells sportswear and footwear under banners such as Foot Locker, Kids Foot Locker, Champs Sports, atmos and WSS.
Last year, the company agreed to sell its Eastbay Team Sales business to sports apparel and footwear retailer BSN Sports.