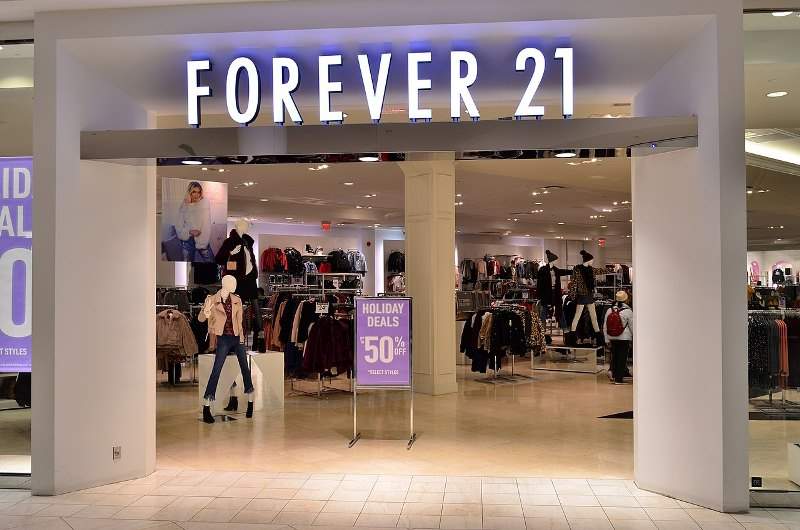 Fashion retailer Forever 21 and its US subsidiaries have filed for Chapter 11 protection in the US bankruptcy court in Delaware.
The retailer's Canadian arm has also filed and received approval for protection under the Companies' Creditors Arrangement Act by the Ontario Superior Court of Justice in Toronto.
Forever 21 is planning to close most of its international businesses in Asia and Europe.
However, the retailer will continue its operations in Mexico and Latin America.
Forever 21 executive vice-president Linda Chang said: "This was an important and necessary step to secure the future of our company, which will enable us to reorganise our business and reposition Forever 21."
The company has also received $275m in financing from its existing lenders with JPMorgan Chase Bank as agent, and $75m in new capital from TPG Sixth Street Partners and some of its affiliated funds.
The fashion chain is planning to use the funds to facilitate a global restructuring that will give the company a chance to concentrate on the profitable operations.
The restructuring includes operating business in a usual manner, following company policies and providing regular services, including returns, exchanges, reimbursement and sale purchases.
Chang added: "The financing provided by JPMorgan and TPG Sixth Street Partners will arm Forever 21 with the capital necessary to affect critical changes in the US and abroad to revitalise our brand and fuel our growth, allowing us to meet our ongoing obligations to customers, vendors and employees.
"With support from our key landlord and vendor constituents, we are confident we will emerge as a stronger, more competitive enterprise that is better positioned to prosper for years to come and we remain committed to delivering the fast fashion trends that our customers have come to expect from Forever 21."
The company has appointed Kirkland & Ellis to serve as its legal advisor, Alvarez & Marsal as its restructuring advisor and Lazard as its investment banker.