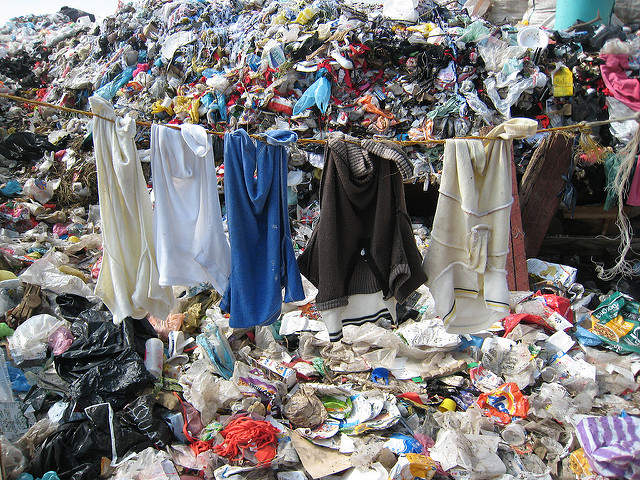 New regulations proposed by French Prime Minister Édouard Philippe could prohibit fashion brands from discarding unsold clothing by sending it to landfill or incineration and instead require sustainable measures like recycling or donation.
Phillippe said that fashion industry has an example to set and 'that is why from 2019 onwards, the rules tackling the waste of food will be extended to apply to the waste of clothing as well'.
This initiative forms a part of the proposed Circular Economy Roadmap, which outlines 50 measures for France to become a circular, sustainable economy. French authorities want fashion industry to move away from a linear 'take, make, dispose' model towards a model of restoration and regeneration.
According to the European Clothing Action Plan, Europeans consumed over 6.4 million tonnes of clothing in 2017. A study by the Ellen MacArthur foundation revealed that France discards 600,000 tonnes of clothing and accessories per year and only a quarter of this is collected in recycling bins or charity shops
Detailed terms of the proposal have not yet been outlined however; the French Prime Minister stated that the measures contained in the road map would be translated into legislation by 2019, as France implements the new EU directive on waste. In the meantime, a series of regulations and collective initiatives will be deployed with the  government pushing companies to 'engage voluntarily' in the matter.
Ellen MacArthur Foundation lead of the Circular Fibres Initiative Francois Souchet said: "Now is the time for the fashion industry to ensure their products are used more.
"Whether it's through pressure from legislators or consumers, a lot of signals say the time is right for the industry to rethink their business model."
The country's circular economy roadmap offers a direct incentive for brands to rethink their supply chain model from the ground up. The Ellen MacArthur Foundation outlines three areas of action that brands can take. First, brands can set up new business models, which move away from a classic retail model. Second, innovate and use recyclable materials, and lastly, make clothes to be made again by incorporating recycling into the design process.
Chanel Spokesperson said: "We avoid [the practice of disposing of unsold clothing] and do everything we can to eradicate it.
"Chanel's strategy of [producing] collections only when we receive orders from our buyers cuts down considerably on unsold stock. We are also currently thinking about the best way of recycling unsold items."
Last year, H&M was accused by Danish television programme Operation X of burning 12 tonnes of new, unsold clothing per year, which H&M denied. Meanwhile, Louis Vuitton has been rumoured to burn all unsold bags to avoid lowering brand cachet by selling discounted items in outlet stores.
Souchet said: "The opportunity is to disconnect revenues from resource consumption and satisfy changing customer needs.
"Brands need to align the design and business model."