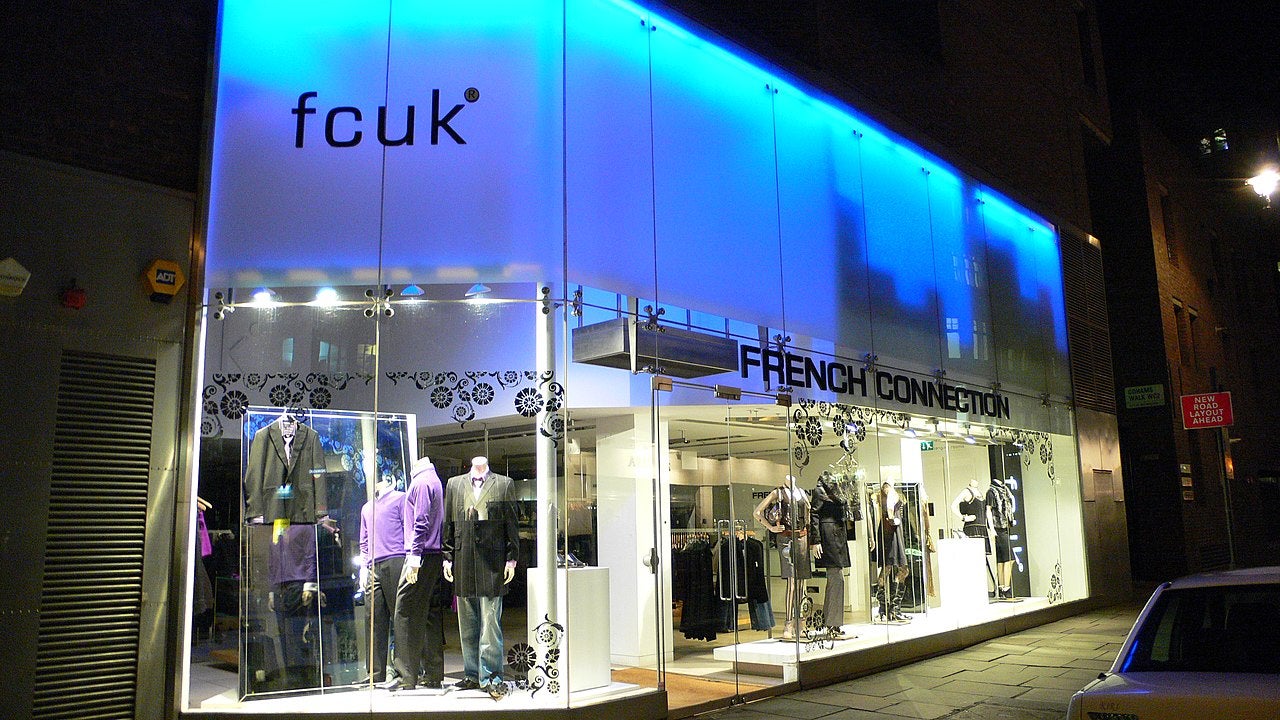 UK-based fashion retailer French Connection has commenced a formal sale process after being approached by interested buyers.
The retailer received two separate approaches from Spotlight Brands in conjunction with Gordon Brothers International and one approach from Go Global Retail in conjunction with HMJ International last month.
French Connection has since been approached by three other parties and is still in preliminary talks with previously announced joint suitor Go Global Retail and HMJ International.
Spotlight Brands has confirmed that it now has no plans to make an offer for the company.
French Connection said in a statement: "We have now agreed with the UK Takeover Panel that any discussions of an offer for the company may take place within the context of a formal sale process, as referred to in the City Code on Takeovers and Mergers, in order to enable conversations with parties interested in making such a proposal to take place on a confidential basis.
"As a result of the commencement of the formal sale process referred to in this announcement, Go Global will no longer be subject to a deadline of 5pm on 5 March 2021 by which it must announce either a firm intention to make an offer for the company in accordance with Rule 2.7 of the Code or to announce that it does not intend to make an offer."