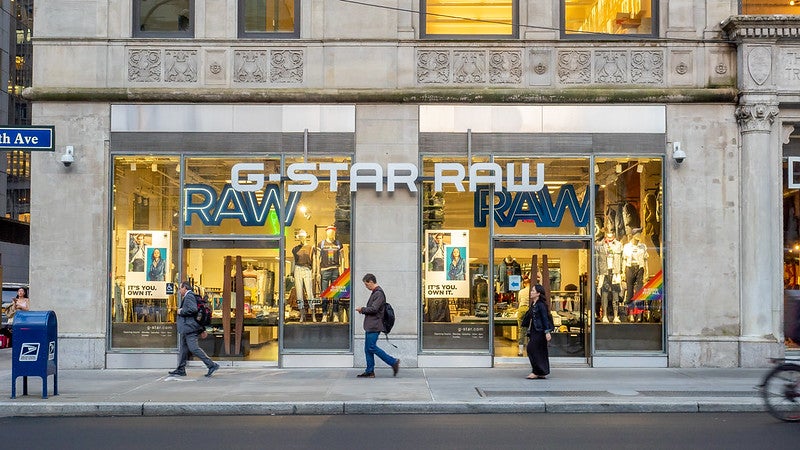 Denim retailer G-Star Australia is closing all its 57 stores after failing to find buyers. 
The company entered administration due to prevailing retail conditions and impact of the Covid-19 pandemic restrictions. The announcement affects only its Australian arm. 
Justin Walsh, Stewart McCallum and Samuel Freeman from accounting firm Ernst & Young became administrators on 15 May. 
News.com.au quoted the administrators as saying: "G-Star RAW is a globally recognised brand.  
"The fact that no party was able to buy the business reflects the high level of uncertainty regarding the future prospects for the retail sector in Australia." 
The administrators added: "Despite an extensive marketing programme no buyer was identified for the company's business. 
"As a consequence, all of the company's stores have now been closed.  This resulted in approximately 200 job losses."
Founded in 1989 and based in the Netherlands, G-Star specialises in manufacturing denim clothing. 
The company's operations in the overseas markets will continue to trade. It has flagship stores located across the globe including in New York, Melbourne, Sydney, Paris and London. 
In June, Australian bikini brand Seafolly entered into voluntary administration and blamed the pandemic as the reason for the collapse.  
The company operated 44 stores in Australia and 12 overseas markets.