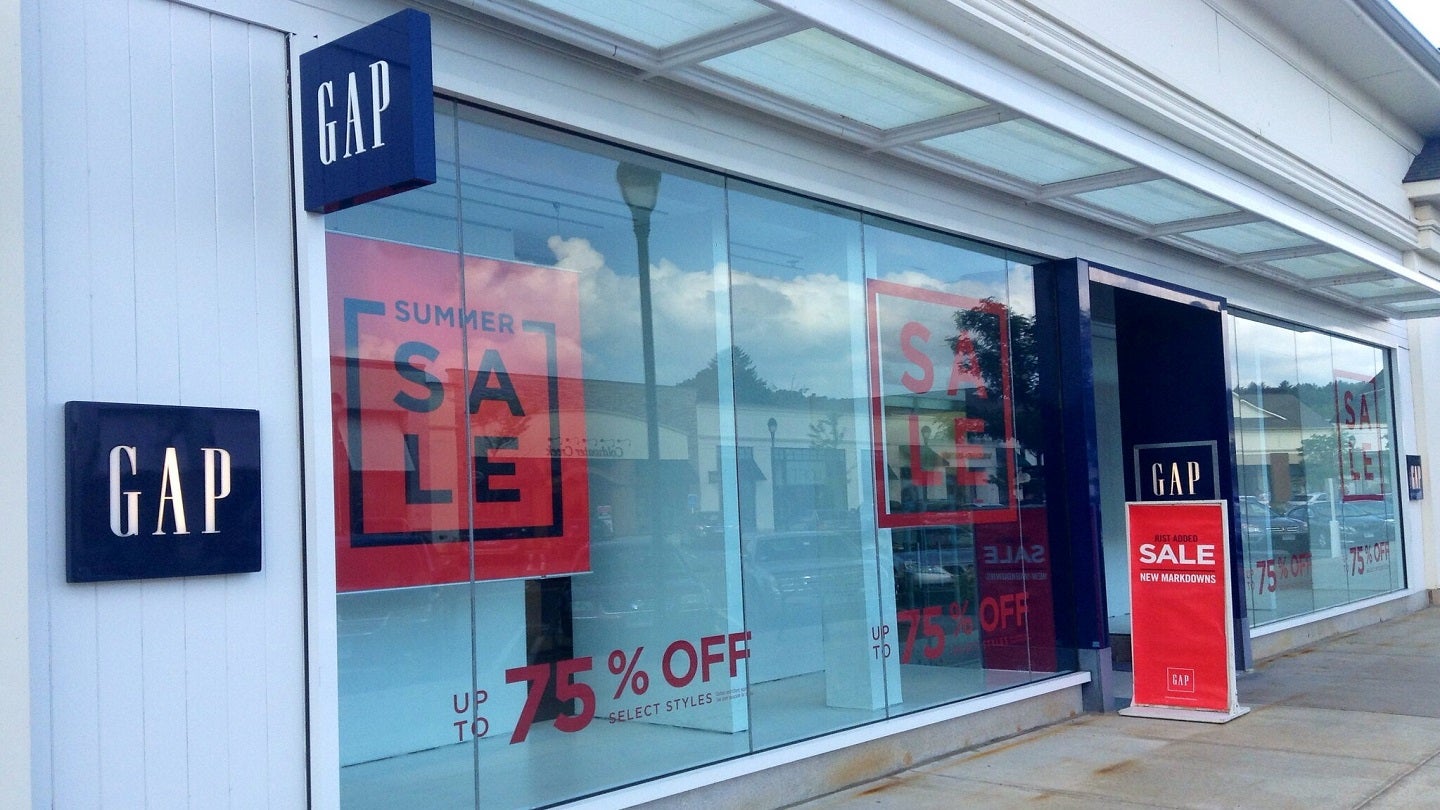 US-based clothing retailer Gap has reported full-year net sales of $15.6bn for fiscal 2022 (FY22), down by 6% from fiscal 2021 (FY21).
For the 12 months to 28 January, the company's comparable sales fell by 7% from the prior year.
Its store and online sales also decreased by 6% and 7% respectively against FY21.
Gap's gross margin for FY22 was 34.3% and its adjusted gross margin stood at 35%.
The company reported an operating loss of $69m and a net loss of $202m for the year.
In the fourth quarter (Q4) of FY22, Gap recorded net sales of $4.24bn, down by 6% from a year earlier. Its comparable sales also declined by 5%.
The company's store sales fell by 3% in the quarter, while its online sales dropped by 10% year-on-year.
In the first quarter (Q1) of fiscal 2023, Gap expects its net sales to decrease in the mid-single digit range compared to net sales of $3.5bn in Q1 FY22.
For the full year, the company expects its net sales to drop in the low to mid-single digit range compared with FY22.
Gap ended FY22 with 3,352 store locations in more than 40 countries.
Gap executive vice-president and chief financial officer Katrina O'Connell said: "We moved swiftly in fiscal 2022 to manage the levers in our control and took action to drive immediate and long-term improvements in our business during what proved to be a challenging year.
"While we are better positioned as we enter fiscal 2023, we continue to take a prudent approach to planning and managing our business in light of the continued uncertain consumer and macro environment.
"We are confident that our continued actions to further optimise our operating model and cost structure are key steps toward positioning Gap back on its path towards sustainable, profitable growth and delivering value for our shareholders over the long term."