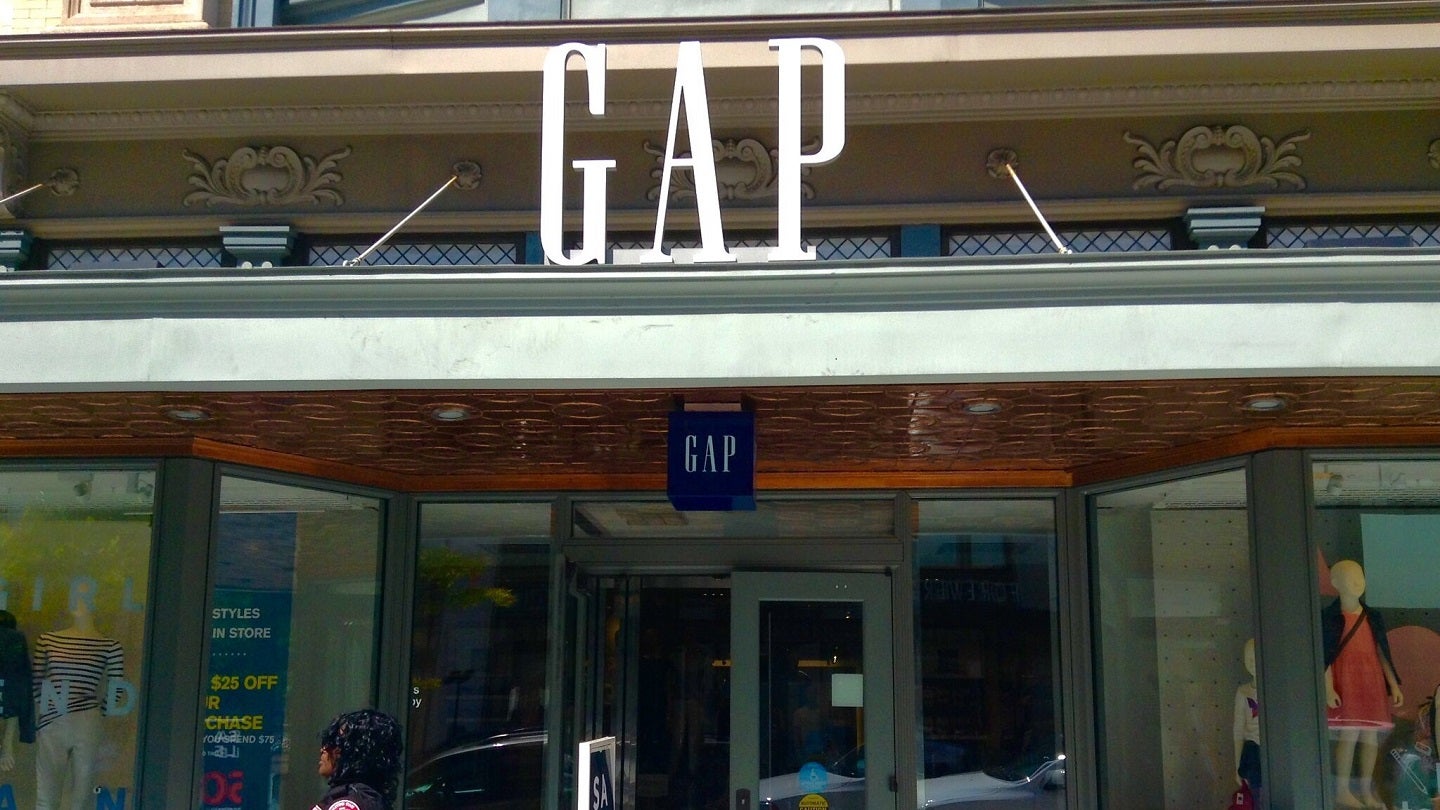 Clothing retail company Gap has generated $3.28bn in net sales in the first quarter (Q1) of fiscal year (FY) 2023, a 6% drop compared to the corresponding period in FY22.
The company's comparable sales for the quarter ending 29 April 2023 dropped by 3% while store and online sales decreased by 4% and 9% over the quarter.
Sales for the company's namesake brand also decreased by 13% to $692m while the Old Navy brand experienced a sales decline of 1% to $1.8bn.
In addition, the Banana Republic and Athleta brands reported a 10% and 11% sales drop in Q1 FY23.
Gap's reported operating loss was $10m in the quarter and its operating margin was -0.3%.
The retailer also reported a net loss of $18m, translating to a diluted loss per share of $0.05 in Q1 FY23. Its adjusted net income was $3m.
Gap executive chairman and interim CEO Bob Martin said: "We continue to take the necessary actions to drive critical change at Gap, ultimately getting us back on a path toward delivering consistent results long-term.
"While the macro and consumer environment remains uncertain, Q1 underscores our ability to deliver improvements to the business, including share gains at Old Navy and Gap Brand, adjusted operating margin expansion, reduction in inventory and strength in our balance sheet.
"The need for lasting change is permeating the organisation and I want to express my gratitude to our employees for embracing a new operating model and organisational structure, a renewed focus on our customer and for their continued belief in our incredible brands."
In the Q2 of FY23, Gap expects its net sales to decline in the mid to high-single-digit range against the same period a year ago.
The retailer also expects net sales for the full year of 2023 to decrease in the low to mid-single-digit range compared to the prior year.