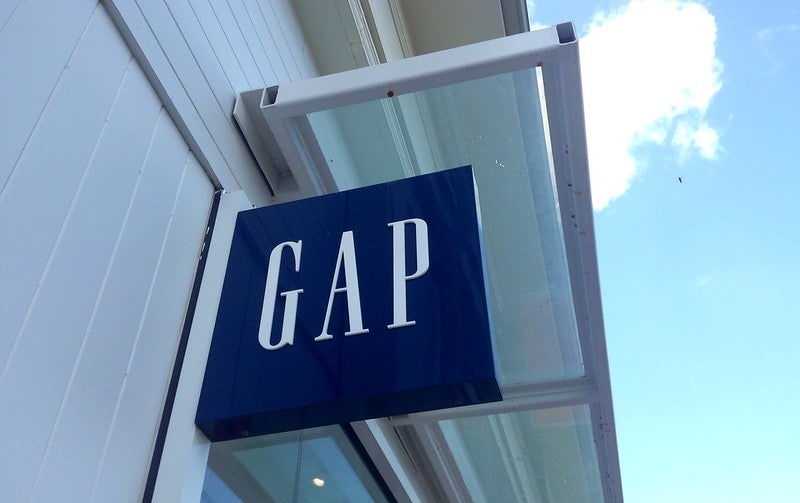 Clothing and accessories retailer Gap has reported net sales of $3.86bn for the second quarter of fiscal 2022, a drop of 8% compared to the corresponding period last year.
Comparable sales for the quarter ending 30 June also declined 10% year-over-year (YoY).
Net sales for the Old Navy and Gap brands were down 13% and 10%, respectively, from the prior year, while the Banana Republic and Athleta brands registered 9% and 1% growth in sales, respectively, during the quarter.
The retailer, which ended Q2 with 3,390 stores, including 2,799 company-operated stores, reported a 10% drop in store sales from the prior year.
Its online sales, which represented 34% of total net sales, also witnessed a 6% decline compared to last year.
Gap recorded a gross margin of 34.5% on a reported basis, while the adjusted gross margin was 36.0%, decreasing 730 basis points (bps) from last year.
The company also suffered a reported operating loss of $28m, while its adjusted operating income was $65m in Q2 FY22.
The reported net loss during the quarter was $49m and adjusted net income, excluding the inventory impairment and Old Navy Mexico charge, was $30m.
The company reported a diluted loss per share of $0.13.
Gap executive vice-president and chief financial officer Katrina O'Connell said: "We have four strong brands and leverage in the portfolio to deliver over the long-term, however, our recent execution challenges combined with the uncertain macro trends requires us to manage the levers in our control and take the actions necessary to drive improvement across our entire business.
"In the near term, we are taking actions to sequentially reduce inventory, rebalance our assortments to better meet changing consumer needs, aggressively manage and re-evaluate investments, and fortify our balance sheet. While we have work to do, we believe these are the right initial steps to position Gap Inc back on its path toward growth, margin expansion and delivering value for our shareholders over the long term."