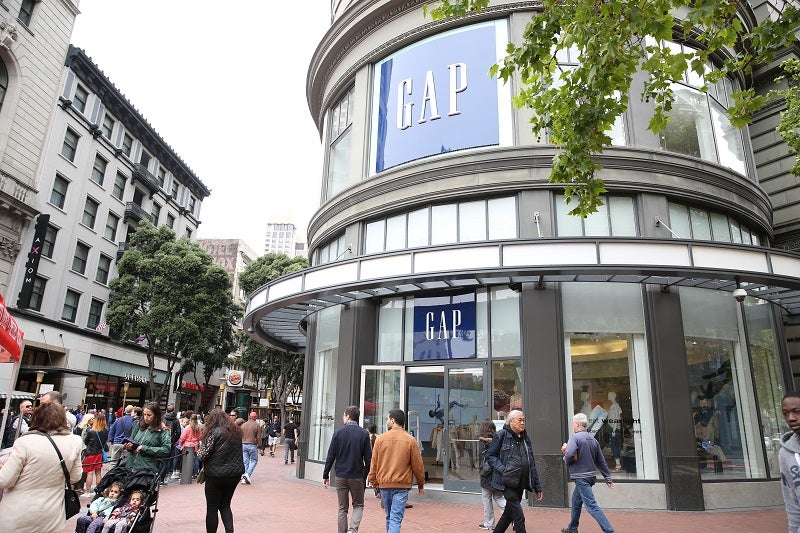 International clothing retailer Gap Inc., which owns brands including Gap, Banana Republic and Old Navy, has announced it will source 100% of its cotton from sustainable sources by 2025. The cotton used to make a single pair of jeans uses on average 1,600 gallons of water throughout its full life cycle 64% of that is used to grow cotton.
This new initiative builds on goals already set by brands owned by Gap Inc. The Gap brand is committed to sourcing 100% of its cotton from more sustainable sources, Old Navy is increasing its sourcing of sustainable cotton to 100% by 2022 and Banana Republic will source 100% of its cotton from more sustainable sources by 2023.
Gap executive vice president of global sustainability Keith White said: "We're proud to support innovations that protect natural resources and foster cleaner, safer communities for families around the world. Sourcing cotton in a way that reduces water use and damage to the climate is about creating a healthy environment for our children and future generations."
In May last year Gap Inc. CEO Art Peck announced that Old Navy, Gap and Banana Republic are launching denim with 5% post-consumer mechanically-recycled cotton content.
The global retailer has made a commitment to sustainability with its Better Cotton Initiative (BCI), that cotton is organic, recycled and is verified that it is grown in America or Australia. Gap Inc. began using BCI cotton in 2016.
Gap Inc. has also set a manufacturing goal to preserve a total of ten billion litres of water by the end of 2020; this would be the equivalent volume of the daily drinking water needed for five billion people.