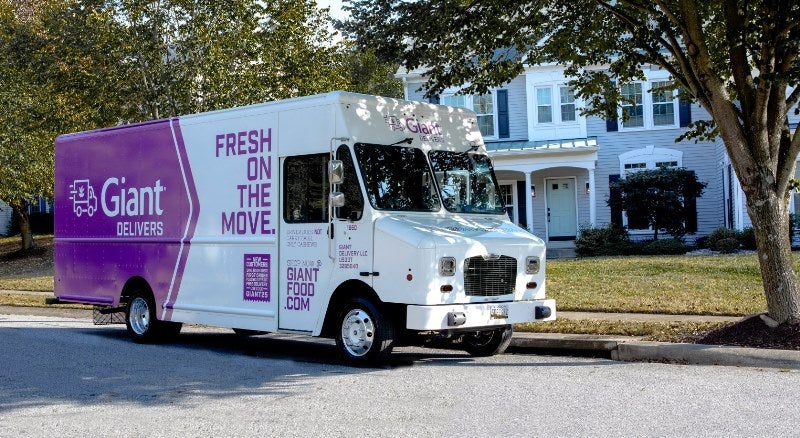 Supermarket chain Giant Food has rebranded and launched its 'Peapod by Giant' delivery service as Giant Delivers in the US.
Giant Delivers is part of the retailer's 'The Little Things Are Giant' platform designed to assist customers to save time in shopping.
The company is currently offering the service to more than six million shoppers in over 300 area codes across the Washington metropolitan area (DMV).
Customers can visit giantfood.com or use the app to fill their virtual cart and place an order by selecting delivery or pickup services through Giant Delivers.
Giant Food interim president Ira Kress said: "Giant has been the trusted neighbourhood grocery store for over 80 years, and we are continually looking for new ways to serve our community's evolving needs and shopping preferences.
"Building out our e-commerce services, including Giant Delivers and Giant Pickup, lets us truly put the 'solution' in meal solutions. We handle the picking and packing, delivering straight to car or doorstep, giving our shoppers that extra helping hand they need."
In addition, the retailer is planning to complete the digital shopping transitioning to an integrated experience later this year and noted that customers, who are currently using the 'Peapod by Giant' service, will not be affected by it.
Customers can access a range of products through the new service, including over 20 meal kit solutions, a range of locally curated foods such as artisan breads from Capital Baking, Capital City mambo sauce, grass-fed and dry-aged beef from Roseda, homemade and all-natural soups from Soupergirl , and more.
The company recently introduced same-day delivery through Giant Delivers in the downtown DC area.
In July, Giant Food announced that its grocery pick-up service will be offered across 100 stores in Washington DC, Maryland, Virginia, and Delaware by the end of the year.