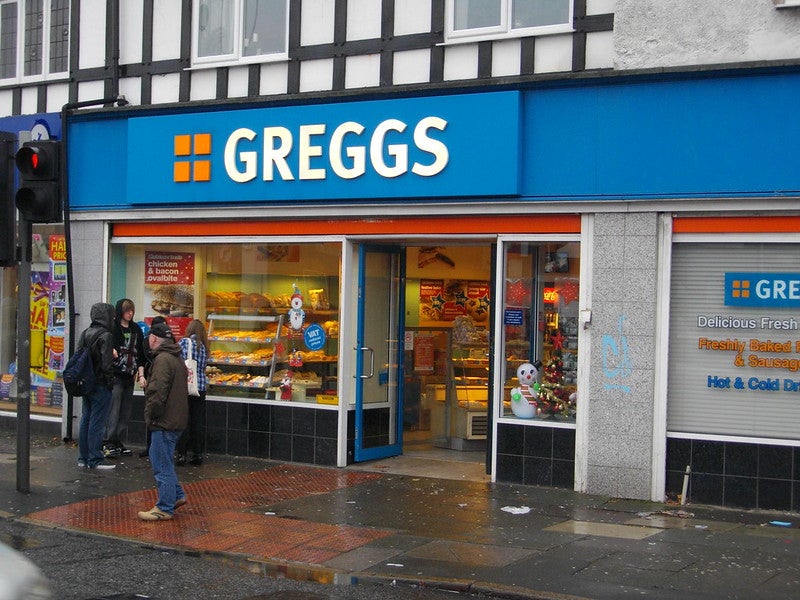 British bakery chain Greggs has reported that its total sales for the third quarter (Q3) of fiscal 2022 (FY22) rose by 14.6% from the same period of the prior year (FY21).
In the 13 weeks to 1 October, like-for-like (LFL) sales at Greggs' company-managed shops increased by 9.7% from Q3 2021.
During the quarter, the company opened 'drive thru' sites in Amesbury and Durham and railway locations at Tottenham Hale and London's Liverpool Street Station.
In the year to date, Greggs has opened 106 shops and closed 16 shops, taking its total store portfolio to 2,271 as of 1 October.
These stores include 1,860 company-managed shops and 411 franchised units.
In a statement, Greggs said: "As expected, year-on-year growth moderated in August given the particularly strong 'staycation' effect seen in 2021, however, momentum returned in September.
"We closed our shops on 19 September for the funeral of Her Majesty the Queen and this impacted reported LFL sales growth for the third quarter by around one percentage point."
For FY22, Greggs expects around 150 net store openings, 40% of which would be with franchise partners.
The company said that its trading aligns with its plan and expects the full-year outcome to be in line with its previous expectations.
It added: "Supported by our strong balance sheet, we continue to work on options for development of further capacity to support our significant growth ambitions.
"Some of the planned 2022 costs associated with this work are now likely to move into 2023 and, as such, we now expect capital expenditure in 2022 to be around £120m (previously expected to be £170m) with the difference being deferred to 2023."
Earlier this year, Greggs reported a 27.4% increase in LFL sales at its company-managed stores for the 19 weeks to 14 May.