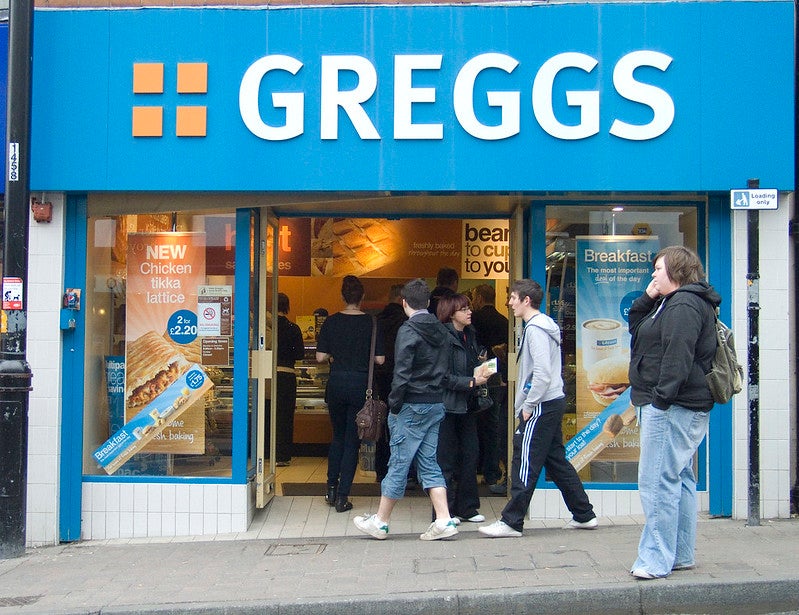 British bakery chain Greggs has revealed plans to open 100 more stores across the UK over the coming months as its sales return to pre-pandemic levels.
The new stores are expected to create a total of 500 jobs.
In its interim results for the 26 weeks to 3 July, Greggs recorded that it had returned to profit after making a loss last year.
Its statutory pre-tax profit for the period stood at £55.5m, as against a loss of £65.2m a year earlier, surpassing the pre-pandemic profit level of £36.7m.
Greggs' total sales increased to £546.2m in the first half, up from £300.6m a year ago and £546.3m in the first half of 2019.
The company said that its sales recovery in recent months had been stronger than anticipated, with suburban areas and high streets being strong spots.
Despite this, its sales in shops in public transport hubs and large city centres had lagged.
Greggs said that the outlets where sales were strongest tended to be those accessible by car, many of which were operated by its franchise partners.
As well as opening more stores, the company plans to continue relocating its existing shops to meet the increasing demands of multi-channel growth.
Greggs CEO Roger Whiteside OBE said: "Greggs once again showed its resilience in a challenging first half, emerging from the lockdown months in a strong position and rebuilding sales as social restrictions were progressively relaxed.
"We continue to make good progress with our strategic priorities, growing the shop estate and investing in our digital capabilities to compete in all channels and dayparts of our market.
"Whilst there continue to be general uncertainties in the market, given our recent performance, we now expect [our] full-year profit to be slightly ahead of our previous expectation."
Last September, Greggs launched a collective consultation with union and employee representatives in an attempt to reduce its employment costs.