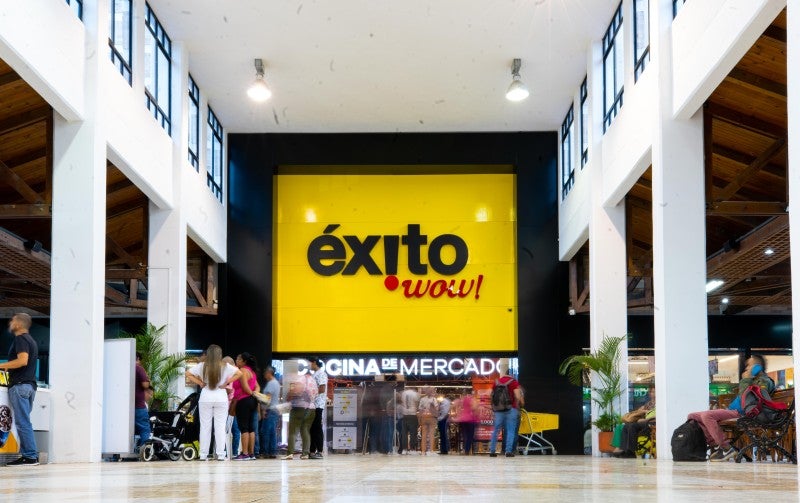 South American retail company Grupo Éxito is set to implement self-checkout technology developed by Toshiba's retail division, Toshiba Global Commerce Solutions, across its stores in Colombia.
The company's Éxito, Carulla, Surtimax and Super Inter banner stores will deploy the new checkout experience from later this year until early next year.
The adoption is the first grocery implementation of Toshiba's self-checkout solution in Colombia.
It is a result of close collaboration with Toshiba's local business partner, Línea Datascan, and is part of Éxito's strategy to improve its consumer experience.
As part of the launch, 300 systems will initially be installed across Éxito and Carulla-branded stores.
Grupo Éxito vice-president Camilo Gallego said: "We are excited to implement the industry-leading Toshiba Self-Checkout System 7 solution, which is equipped to evolve with the latest retail innovations and developments.
"The system is flexible and easy to use, offering the added convenience of frictionless technology to simplify the self-checkout experience for our consumers. It offers everything we need in one solution."
Toshiba's new self-checkout solution is designed to improve the customer shopping experience while enhancing efficiency and reliability for retailers.
In addition to reducing friction during the checkout process, the solution provides shoppers with added choice, privacy and control by offering additional checkout options.
Toshiba Global Commerce Solutions global sales senior vice-president head Bill Campbell said: "Grupo Éxito is a very important customer in South America and we feel privileged to support them along their journey to meet changing consumer preferences with our most advanced self-service solutions.
"We are equally thankful for the strong relationships we have with our regional business partners who are essential to bringing innovations to retailers and implementing our solutions in local markets."
The technology rollout comes after Éxito worked with Toshiba Global Commerce Solutions in 2020 to develop a frictionless shopping experience.