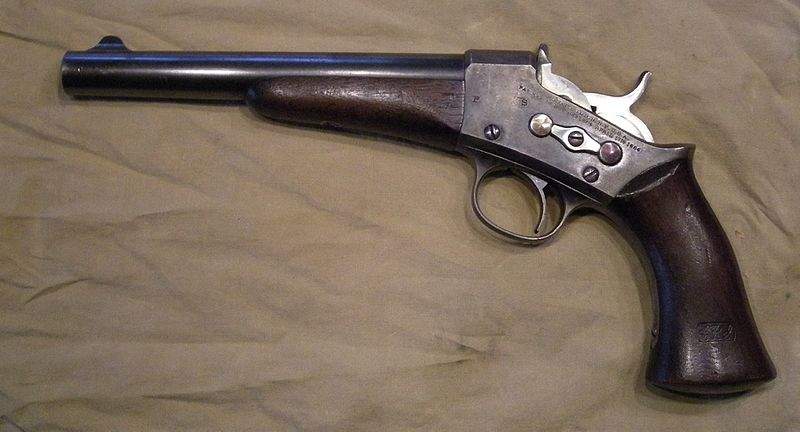 One of the biggest US gun manufacturers, Remington Outdoor, has filed for bankruptcy as it struggles with debts and falling sales.
The 200-year-old firm filed for bankruptcy protection to cut a deal with its creditors.
Lenders had provided loans for Remington to prevent the company from going out of business, leaving banks with large losses and potentially lengthy litigation
According to court papers, Remington's chief financial officer said the company's sales dropped significantly in the year before bankruptcy.
The filing came during a protest demanding for greater gun control after 17 deaths in a school shooting in Parkland, Florida.
Following the shooting, US retailers Dick's Sporting Goods and Walmart pledged to restrict gun sales.
Remington, owned by Cerberus Capital Management hedge fund, said it had debts of between $100m and $500m and estimated that its assets were worth about the same amount.
In order to reduce its debts, the company plans to transfer control of the firm to its creditors.
During Barack Obama's presidency, people rushed to buy guns after every mass shooting worried that stricter gun laws would be enforced. These events no longer boost gun sales under the Trump administration, which opposes any new gun control laws.
In the first nine months of Trump's presidency, Remington's sales declined by 27.5%.
University of New York professor and expert on economics of guns Robert Spitzer said:  "Gun sales have become politicised to a great degree. Gun purchases recently have been made not just because someone wants a new product but to make a statement; not just because of fears that there might be tighter regulation, but also to make a statement against Obama."
Parents of the Sandy Hook victims are suing Remington in the Connecticut Supreme Court. The attorneys representing the families in the lawsuit believe that the gun-maker's bankruptcy will not affect their case.
Carberus was under pressure from its investors to sell Remington following the shooting. After the company failed to find a buyer it was forced to let the investors sell their shares.
The bankruptcy will allow Cerberus to cut ties with Remington.
Last week banking firm Citigroup announced it would not allow any of its business customers to sell guns to anyone under the age of 21 or to people who had not completed a background check.
Citigroup chief executive Micheal Corbat said: "Banks serve a societal purpose – we believe our investors want us to do this and be responsible corporate citizens."
"We don't pretend that these answers are perfect, but as we looked at the things we thought we could influence, we felt that, working with our clients, we could make a difference."
The US has the highest rate of gun ownership in the world; according to Gallum survey 42% of people said they had a gun in their home and there are an estimated 265 million guns in private hands in the US.