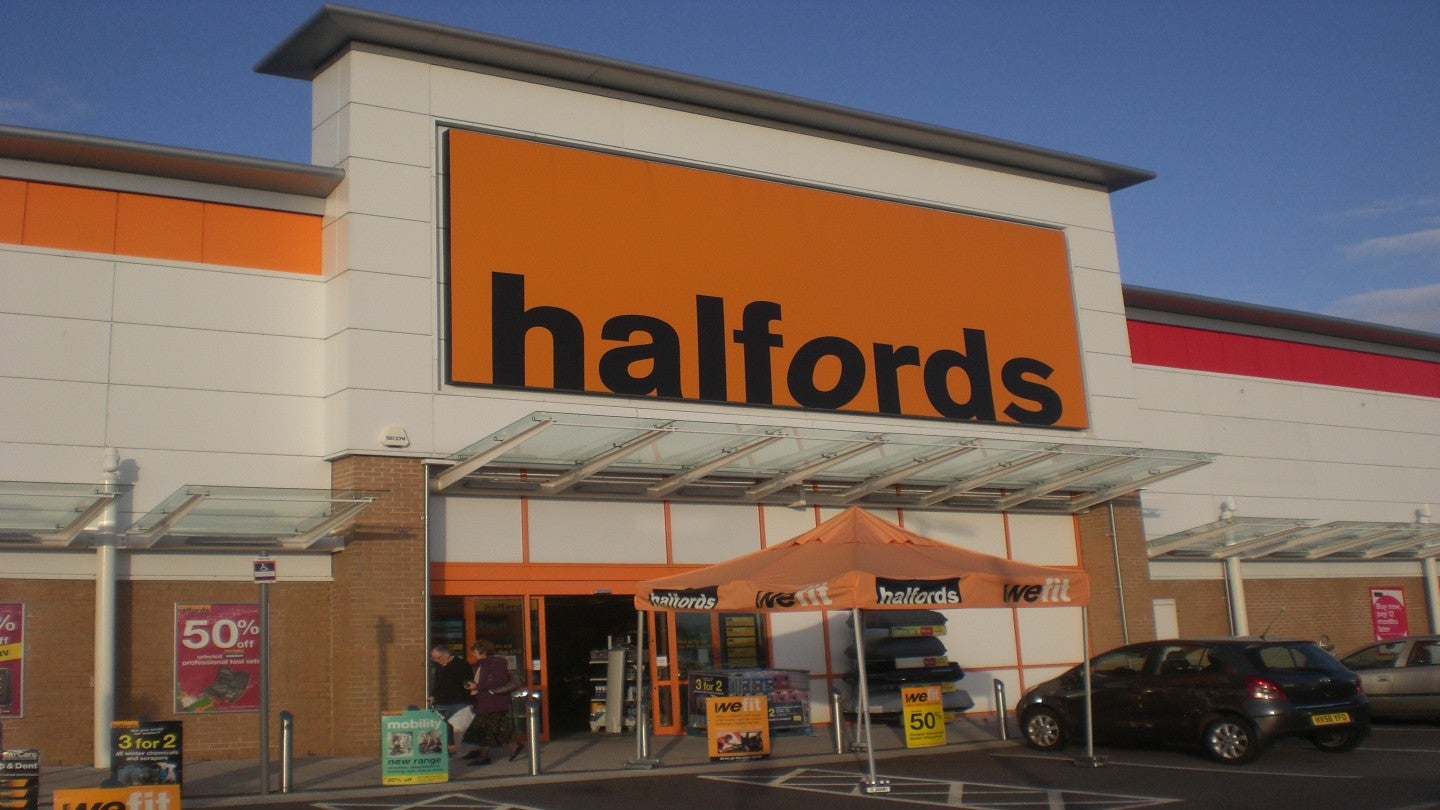 UK-based retailer Halfords has forecast that its sales over the mid-term will increase to approximately £1.9bn from £1.6bn registered in the fiscal year 2022-23.
This announcement comes as the company held a capital markets day meeting involving the participation of institutional investors and sell-side analysts.
During this event, Halfords CEO Graham Stapleton and other senior management members gave an update about the company's future plans.
The retailer said that it aims to deliver an improved financial result over the mid and mid-to-long terms, with a rise in revenues, profits and an improved return on capital.
It anticipates that its average annual capex will fall between £50m and £60m in the mid-term, while the profit before tax might increase to £90m-£110m from £50m-60m in the mid-to-long term.
Halfords is also expecting a return on capital of more than 15% in the mid-term.
To achieve these targets, the motoring and cycling services company will work on growing its market share by using a scaled platform that will help develop an interconnected infrastructure to manage stores, garages and vans simultaneously.
Built in 2018, the platform will also establish a data and digitally-enabled network.
In addition, Halfords will expand its areas of business to further include the motoring market and provide servicing support for electric cars, vans, scooters and bikes.
The company will focus on delivering convenience to customers by creating a one-stop-shop solution for motoring ownership.
Halfords CEO Graham Stapleton said: "Since 2018, we have doubled the size of our B2B and services business and have become the UK's biggest motoring services provider, increasing our group sales by approximately 40%.
"From here, we see significant potential for future growth, both in our existing business and in adjacent markets. We are today providing a clear roadmap for the mid-term, as we focus on leveraging the unique platform that we have built.
"We will also be outlining the exciting longer-term strategic transformation opportunities that we see ahead, as we unlock the enormous potential within the Halfords brand and infrastructure."