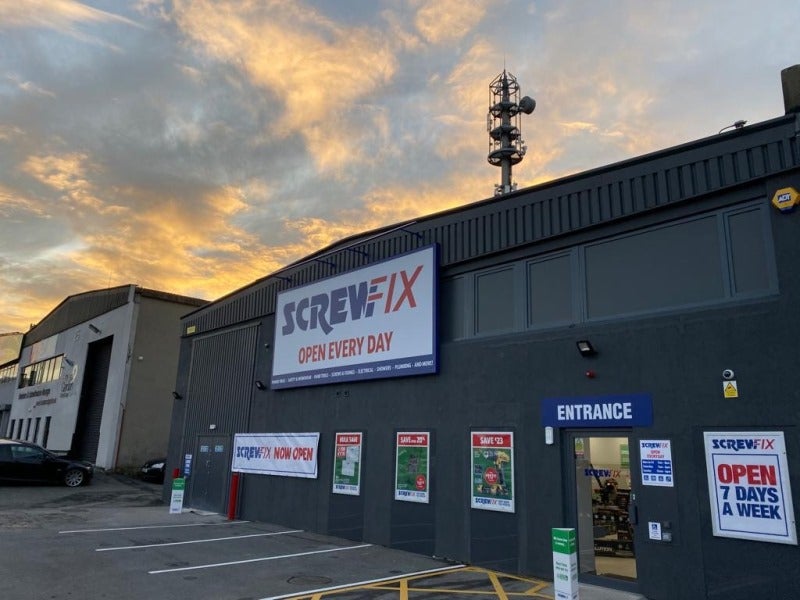 UK omnichannel retailer Screwfix has officially debuted in Ireland with the opening of the first three retail stores.
The retailer opened Screwfix Sandyford and Swords in Dublin while the Waterford store is expected to open later this month.
The stores will feature 10,000 products that range from power tools and workwear to heating and electrical equipment. Customers can also place orders online or through phone for items from a catalogue of 24,000 products.
The retailer is planning to open as many as 40 stores in Ireland in the next few years as part of its expansion strategy. This will generate more than 400 jobs.
Screwfix CEO John Mewett said: "We're extremely excited to be launching Screwfix stores in Ireland to help tradespeople get their jobs done quickly, affordably and on time.
"The creation of bricks and mortar stores in Ireland is a major milestone for us and a direct result of the increasing demand from Irish tradespeople for our fantastic range of products. Our Irish customers are already committed to our Screwfix.ie website, but we know the convenience a Screwfix store provides their local town."
Screwfix is owned by international home improvement company Kingfisher, which owns more than 1,300 stores in nine countries in Europe, Russia and Turkey.
With more than 40 years of experience in the trade and DIY industry, Screwfix has expanded its portfolio with bricks and mortar stores to complement its online business.
Last week, Screwfix launched its latest new store on Mid Craigie Industrial Estate in the UK.