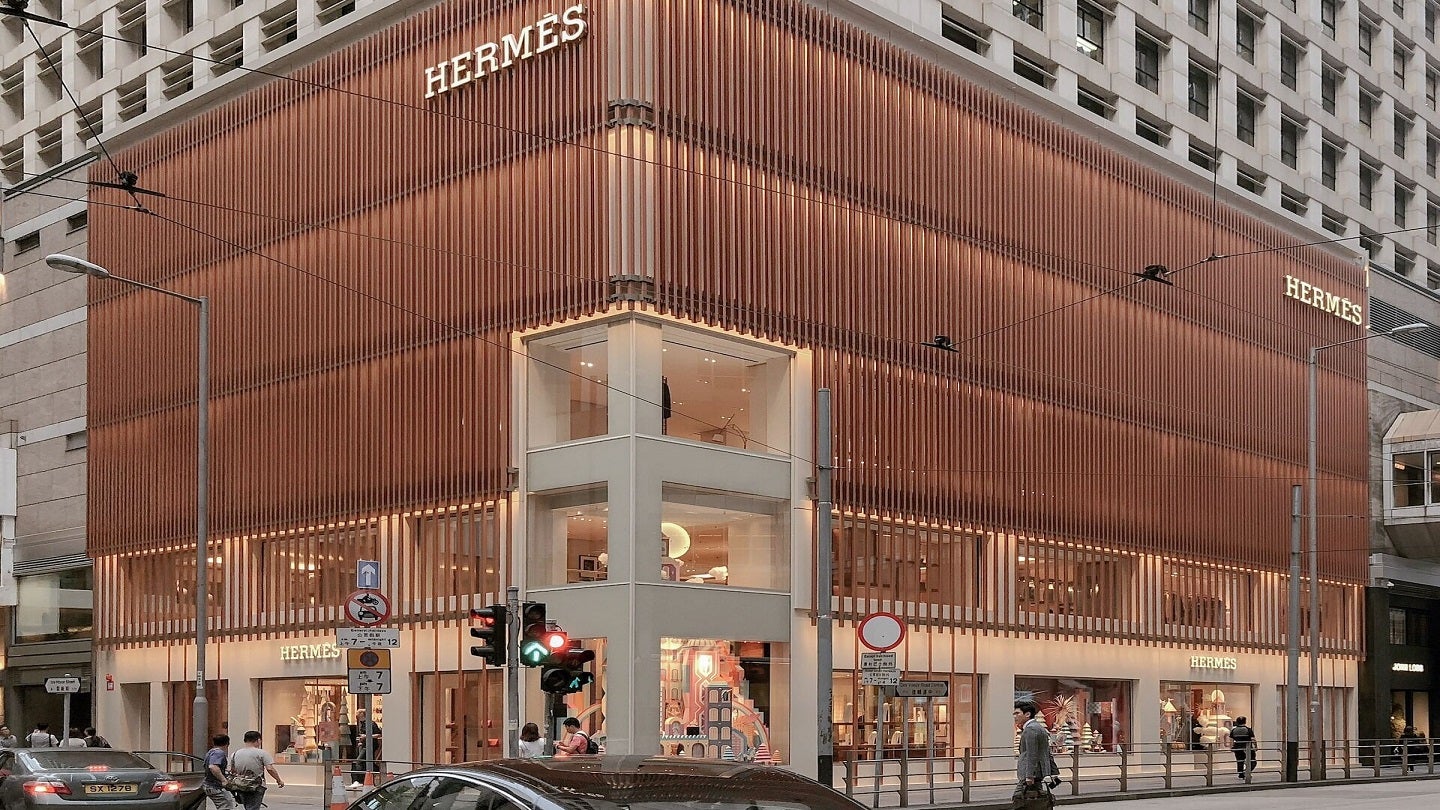 French luxury design house Hermès has reported a strong consolidated revenue of €3.38bn in the first quarter (Q1) of fiscal year (FY) 2023.
The brand has also reported strong performance across all geographical areas and business lines.
Sales for the group's stores increased 23% at constant exchange rates compared to the same period a year ago and wholesale activities also registered 26% growth over the quarter.
The company's sales in Asia, excluding Japan, rose 23%, driven by strong momentum in Greater China and other markets, including Singapore, Thailand and Australia.
In Japan, Hermès posted sales growth of 26% in Q1.
Driven by positive growth in the US, the company's sales in the American geographical zone increased 19% over the quarter.
Sales in Europe, excluding France, grew 21%, with solid growth, particularly in the UK and Italy. It grew by nearly 28% in France.
Hermès executive chairman Axel Dumas said: "The first quarter of 2023 is aligned with the good results of 2022 and reflects the success met by our collections all over the world, driven by the loyalty of our customers.
"We are proud to strengthen our production capacities and consolidate our artisanal model. The inauguration of our 21st leather goods workshop in Louviers at the beginning of April is a recent example. This 3rd site in the Normandy Pole testifies to our local anchoring, our commitment to employment, training and our social and environmental responsibility."
During the quarter, Hermès opened a new store in Naples, Florida, in the Gulf of Mexico.
In addition, the company opened a renovated and expanded store in Nanjing, in China's Jiangsu province, in early 2023.
Hermès' revenue grew 29.2% to €11.60bn ($12.68bn) in 2022.