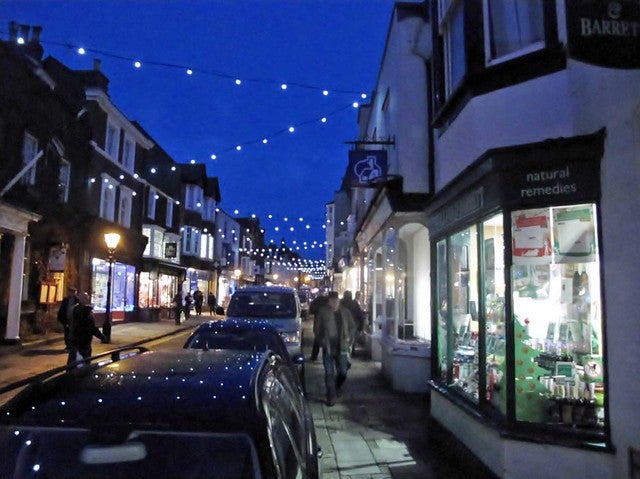 Retail technology innovator NearSt and research and innovation consultancy The Future Laboratory have released a report showing how new technology could drive footfall back into UK shops to compete against online retailers.
The report found that Real-time local inventory (RTLI) could increase sales at 200,000 high street shops in the UK by £9bn. This is the equivalent of the average British consumer making seven more purchases on the high street each year.
RTLI makes shopping nearby more convenient for consumers than shopping online by showing customers where products are stocked in shops on the high street. RTLI could enable local shops to give customers more flexibility, personalisation and connection with their community.
NearSt co-founder Nick Brackenbury said: "Today it's very much a case of going back to the future for retail. Our parents would shop locally for a lack of other options, but benefited from the convenience, service and community of buying nearby.
"We're close to a future where the best elements from that past will be unlocked once again, where your phone will know that the shop down the road has what you want, rather than an online shop shipping products from hundreds of miles away."
The future of retail and the high street
The Future Laboratory and NearSt spoke with global retail experts to identify new how RTLI could benefit the future of retail and the high street.
They discovered community curation will help retailers understand what their customers want with the use of hyper-local demand data and RTLI technology. Micro-retail means with the use of RTLI retailers will be able to see local shoppers' preferences, making sure desired items are in stock and reducing the stock that is not in demand, taking up less retail space
RTLI could offer personalised pathways, telling retailers when customers are coming to the shop so they are able to customise suggestions based on the individual's likes and preferences. It can also inform dynamic discounting and show retailers what products are in demand and what are not, enabling them to change prices quicker.
The report predicts that by 2025 local retail and businesses will work together to support their local community in connected locales. RTLI will be used to connect retailers by recommending customers their next purchase based on what they have just bought.