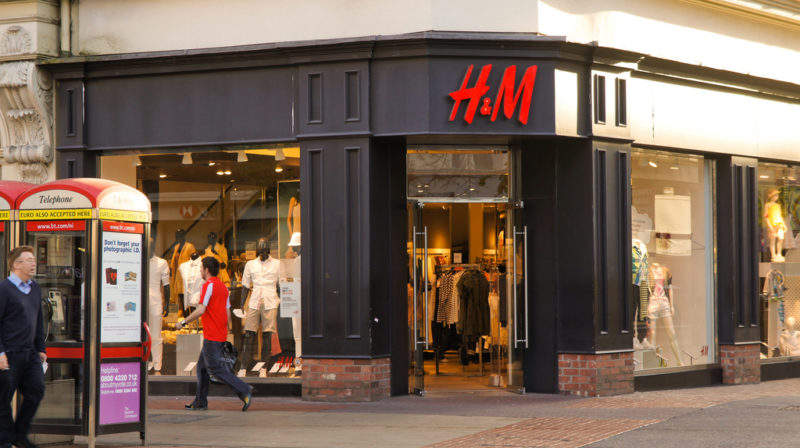 Swedish fashion brand H&M has appointed a global diversity leader after a major backlash last week for posting an image of a black child model wearing a hoodie that said 'Coolest monkey in the jungle'.
The new appointee is Annie Wu, who has been with H&M since 2012 and will be promoted from her current role as global manager for employee relations. Wu will be responsible for diversity and inclusiveness.
H&M announced the new appointment on 16th January on its Facebook page.
The post said that: "The recent incident was entirely unintentional, but it demonstrates so clearly how big our responsibility is as global brand.
"We have reached out, around the world, inside and outside H&M to get feedback. Our commitment to addressing diversity and inclusiveness is genuine, therefore we have appointed a global leader, in this area, to drive our work forward."
H&M has also released an official apology for its 'poor judgement'.
In the apology statement H&M said: "We would like to put on record our position in relation to the image and promotion of a children's sweater, and the ensuing response and criticism."
"Our position is simple and unequivocal – we have got this wrong and we are deeply sorry."
American rappers The Weeknd and G-Eazy cancelled partnerships with H&M following the image scandal. H&M also faced outrage from NBA star LeBron James and rapper Diddy.
As a result of the scandal, H&M had to close its South African stores to protect their employees after protestors knocked over racks of clothing throughout several stores.
The retailer promises to open the stores as soon as they feel it is safe: "We continue to monitor the situation closely and will open the stores as soon as the situation is safe again.
"We strongly believe that racism and bias in any shape or form, deliberate or accidental, are simply unacceptable. We stress that our wonderful store staff had nothing to do with our poorly judged product and image."
The mother of the five-year-old H&M model in the photo, Terry Mango, spoke against the backlash, claiming she does not see racism in the situation.
"I respect other people's opinion on the issue. I know racism exists, but does the shirt to me speak racism? No it doesn't," she said.
She was reportedly not aware of the photo or the hoodie her son had modelled in before the controversy erupted.
H&M has since removed the image from its channels and stopped the sale of the garment, promising to recycle it.