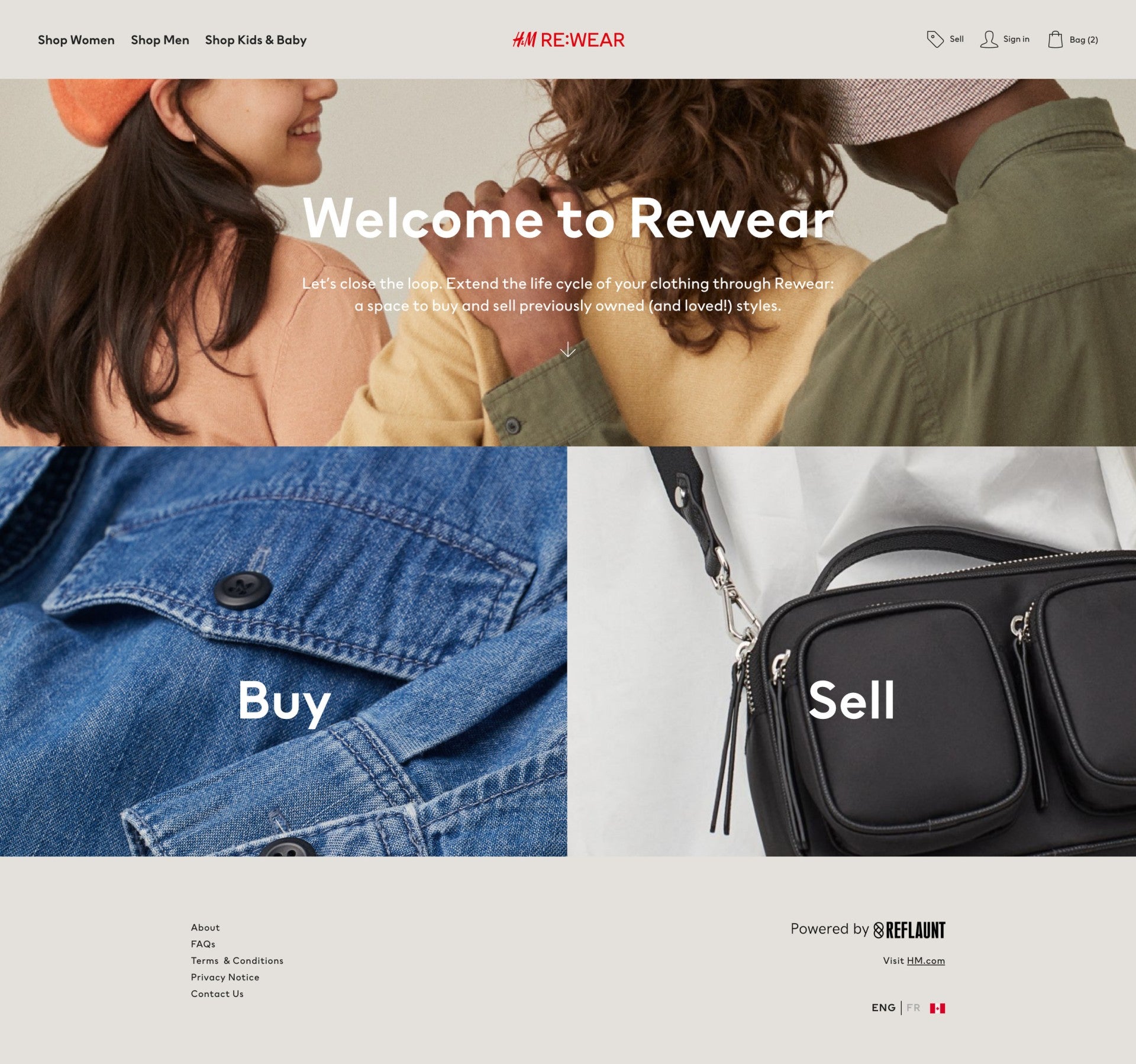 H&M Canada is set to introduce H&M Rewear, a digital customer to customer (C2C) resell platform designed to facilitate the sale and purchase of clothing from all brands.
The platform will be made available for all Canadian customers from 7 September.
H&M Rewear allows sellers to enter product numbers directly to search H&M products. It provides direct access to pictures, descriptions and colours from earlier seasons.
The platform also uses a price recommendation algorithm intended to provide sellers with the best competitive price.
H&M Canada country manager Frédéric Tavoukdijian said: "We felt it was important to be inclusive of all brands in Canada rather than just limiting this platform for H&M products.
"We want to provide a destination for Canadians to become active participants in circularity and find new homes for garments from any brand in their closet.
"As this is a Canadian initiative, H&M Canada will be the first market to launch Rewear."
H&M Canada sellers can receive payment through direct deposit or via H&M Gift Cards with an extra 20% redeemable value.
The platform also features a smart button on a member's order history page, which allows them to resell their purchases in one click.
H&M Canada marketing head Géraldine Maunier-Rossi said: "Although we offer garment collecting in our stores, we felt it was important to find a second way for our customers to recycle their clothing.
"With H&M Rewear, we are not only offering a place for Canadians to recycle and reuse products, but we are giving them a platform to become active participants in circularity and give a second life to their favourite styles
The launch is in line with H&M's goal to enhance circularity in the apparel industry and move towards a sustainable future.
H&M Group currently operates 53 online markets and around 4,950 stores in 74 markets, including franchise markets.