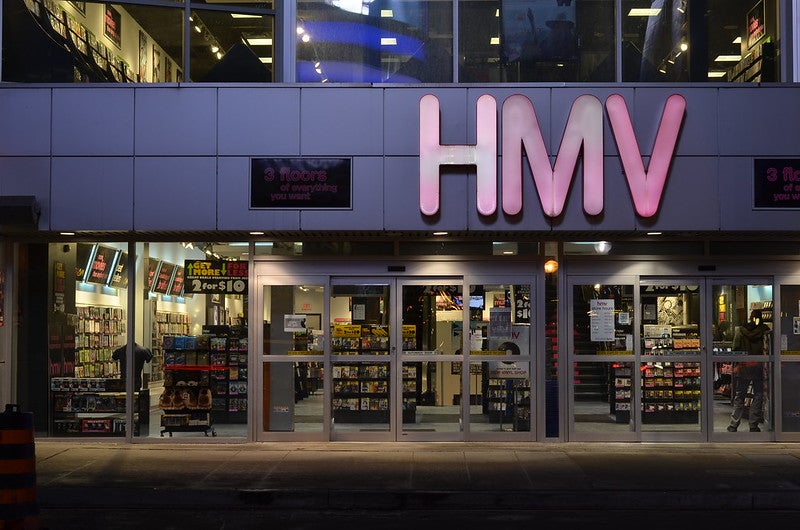 UK-based music and film retailer HMV has reportedly confirmed its decision to close three underperforming retail stores this month.
The three stores are located in Bury St Edmunds, Glasgow and Nuneaton.
The retailer has also revealed that ten additional stores could also be shut down.
HMV has warned that the closures would result in job losses.
HMV spokesman was quoted by The Guardian as saying: "There are currently ten stores where negotiations with landlords are ongoing and we are hopeful of securing new deals.
"The closures are no reflection on our superb staff and where we are not able to come to a new agreement or relocate staff within the business elsewhere, unfortunately, this does mean some of our staff will lose their jobs."
The ten stores are situated in Birmingham Bullring, Cribbs in Bristol, Edinburgh's Ocean Terminal, Glasgow Braehead, Grimsby, Leeds, Merryhill near Dudley, Reading, Sheffield's Meadowhall mall and Worcester, reported the publication.
In a separate development, department store chain Debenhams has also revealed its plan to shut 19 stores across the country this month.
The retailer has planned to close a total of 50 stores across its operation.
Debenhams chief executive Stefaan Vansteenkiste was quoted as saying: "We are working hard to implement the transformation of Debenhams. Despite a challenging retail environment, thanks to our colleagues' hard work and our investor group's commitment we are progressing with our turnaround."