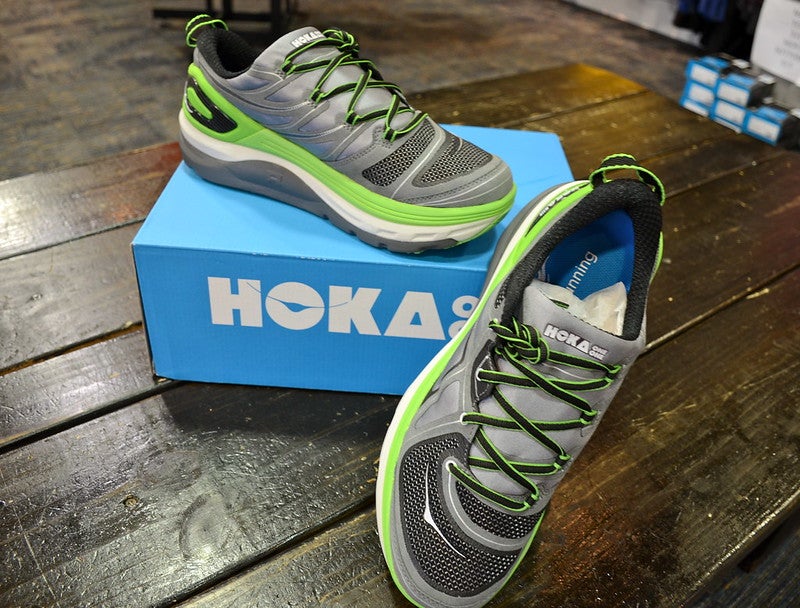 France-based footwear company Hoka One One has opened its first retail locations, with two pop-up shops in New York City and Los Angeles.
The New York City store is located in the city's Flatiron neighbourhood and covers a 2,000ft² area.
The Los Angeles store is located in West Hollywood and covers 1,000ft² in total.
Both stores are due to remain open through December and feature 3D foot-scanning devices to offer shoe size and style recommendations.
They are also equipped with lockers for customers to store their belongings in and test shoes.
Besides footwear, the shops also offer Hoka apparel that is only available via Hokaoneone.com.
Hoka president Wendy Yang said: "We want to learn more directly from the consumer… about what they like, what they want and how their decision process works, in a one-on-one way.
"The biggest thing is creating a conversation with consumers in-person and letting them experience the benefits [of Hoka] before purchasing.
"Five or six years ago, the only people buying Hoka were the runners [who] were in the know.
"They were the early adopters that were trying this new, kind of crazy shoe. But that's not the case now."
Last month, Hoka One One collaborated with Engineered Garments, an American and Japanese-inspired street fashion label.
The two brands will create a special edition all-gender Bondi L sneaker.
Engineered Garments founder and creative director Daiki Suzuki said: "For this design, I wanted to merge some of the staple elements of Engineered Garments' past shoe and boot collaborations into a sneaker.
"With the functionality and comfort of the Bondi L, I found it to be an open canvas and the perfect silhouette for this project."
In the three months to 30 June, Hoka One One's brand net sales increased by 95.5% to $213.1m, up from $109.0m in the same period of last year.
The brand's parent company, Deckers Brands, also owns UGG, Koolaburra, Teva and Sanuk.