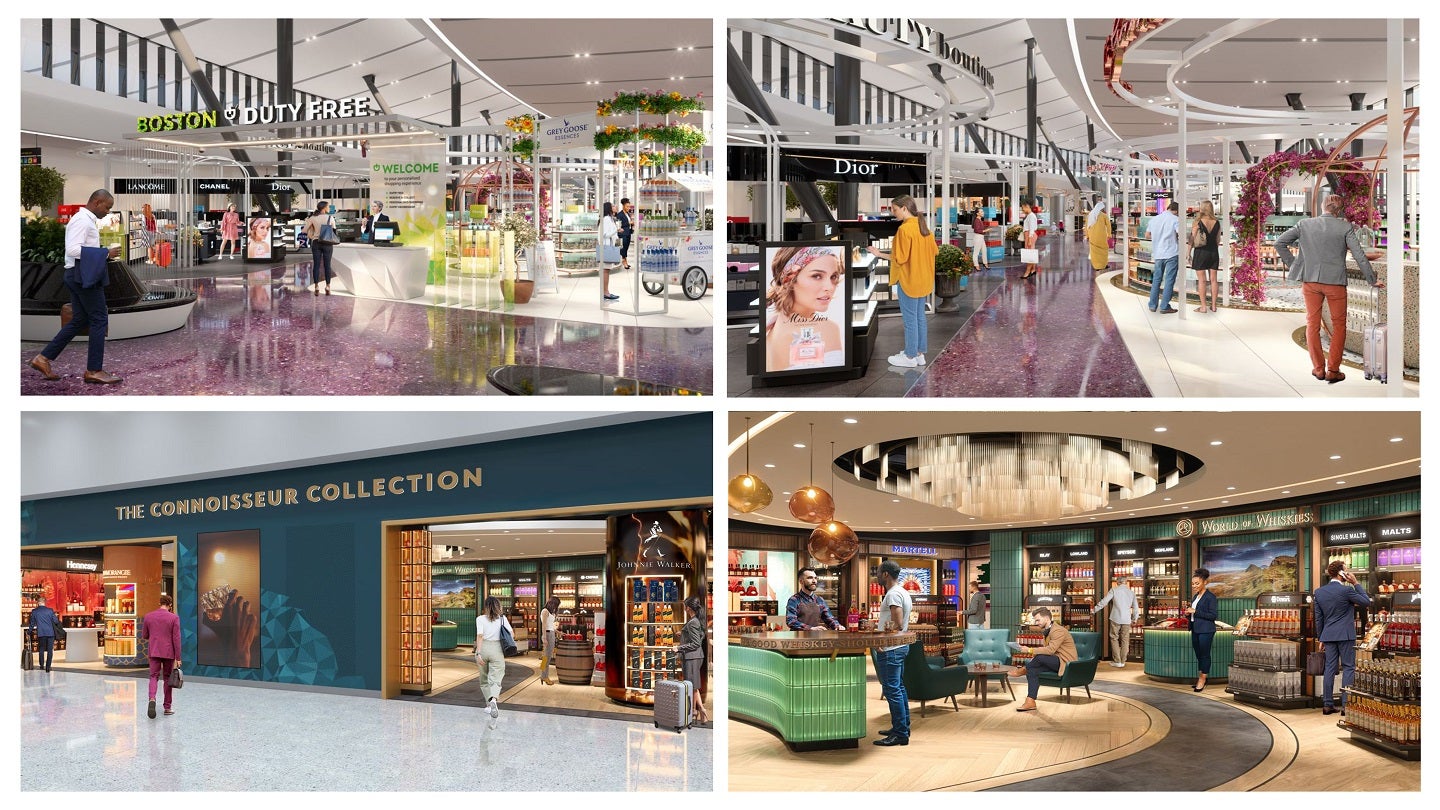 Dufry subsidiary and travel retailer Hudson has revealed plans to optimise its duty paid and duty free offerings at Boston Logan International Airport (BOS) in Massachusetts, US.
The retailer is under a three-year extension for its duty-paid business at BOS and recently secured a 12-year contract for duty free at the airport.
Hudson will open eight new duty paid and eight duty free stores in 2023 and 2024.
According to the retailer, Terminals A, B and C will each have a duty free store while Terminal E, which is dedicated to international travel, will have five duty free shops and an immersive, 11,000ft² walk-through store.
Hudson will also open two Hudson Nonstop stores in the airport. The first one will be in Terminal E and the second in Terminal C.
The upcoming and existing BOS stores will feature frictionless payment options like self-checkout and mobile POS.
Duty free will also offer a pre-ordering service through Reserve & Collect, as well as exclusive benefits and savings with the Red By Dufry loyalty programme and others.
Hudson will operate the new stores in partnership with its Airport Concessions Disadvantaged Business Enterprise Partners in BOS, including Branded Works, KELLEE Communications, NIA and Saxon Ventures.
Hudson executive vice-president and deputy CEO Brian Quinn said: "The duty paid extension and new duty free contract reflect the shared commitment of Hudson, Massport and MarketPlace Development to elevate the travel experience and create a concessions portfolio that is not only tailored to the diverse passenger profile of each Terminal but also reflects the rich culture and history of the city.
"Our new stores will showcase Hudson's ability to offer unique shopping experiences while setting the standard for the future of travel retail."