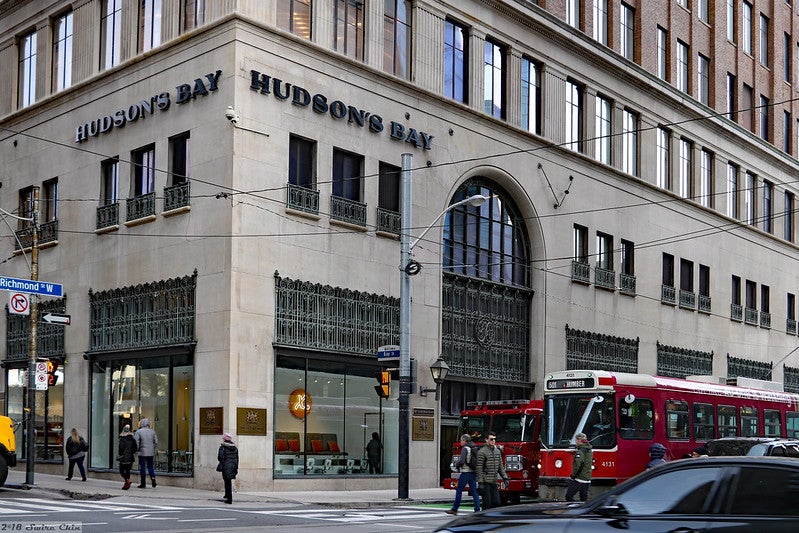 Canadian department store chain Hudson's Bay (HBC) has revealed plans to separate its store fleet and e-commerce business and run them as two separate entities.
The move is part of the company's plan to expedite its 'digital-first' transformation.
According to this plan, the e-commerce business will function as The Bay and be responsible for planning, buying, brand direction, marketing and technology for the two businesses.
HBC has appointed Iain Nairn as president and CEO of the digital business.
The physical retail store fleet business will continue to trade as Hudson's Bay, consisting of 86 shops.
Wayne Drummond will assume the role of president of this business.
HBC governor, executive chairman and CEO Richard Baker said: "Establishing e-commerce and stores as distinct businesses is a pivotal next step in the future of Hudson's Bay.
"With the launch of Marketplace on thebay.com earlier this year, Hudson's Bay set in motion a rapid expansion of its e-commerce business to gain significant market share and become the country's largest premium hybrid online shopping experience.
"To date, digital performance and [the] onboarding of new sellers has dramatically exceeded expectations.
"Furthermore, this move enables each team to make unencumbered strategic investments into their respective businesses to deliver an incomparable customer experience for Canadians."
Following the split, The Bay and Hudson's Bay will work together with the aim of streamlining customer experience.
Hudson's Bay Rewards and credit cards will remain acceptable in both businesses, as will returns and exchanges.
The Bay, which was launched on the Marketplace in April, has more than 1,500 new or expanded brands and more than 25,000 new products.
Earlier this year, HBC announced it would spin Saks OFF 5TH's online business off as a standalone entity.
The company partnered with growth capital investor Insight Partners to carry out the spin-off.