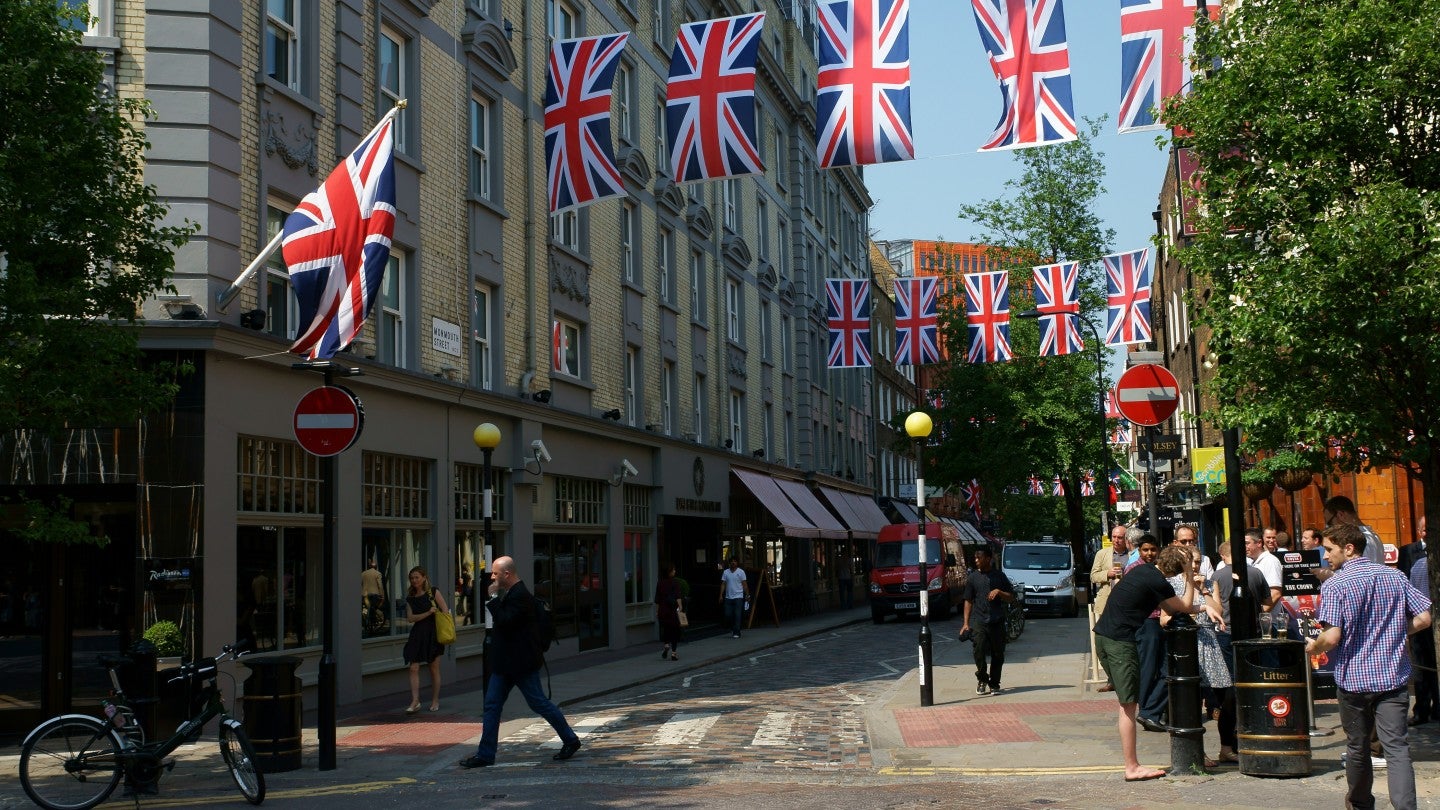 Property investment and development company Shaftesbury Capital has opened the first pop-up store for the sustainable swimwear brand Hunza G's in Covent Garden, London.
The 1,583ft² physical retail store opened on 29 April at 35-37 Monmouth Street in Seven Dials, Convent Garden. It will be open for customers until the end of August 2023.
This pop-up marks a significant achievement for the brand, which until now has only showcased its physical collections in other multi-brand stores, such as Harrods, Selfridges and Harvey Nichols.
The new Seven Dials store will have Hunza G's signature 'modern nostalgia' styles, including the brand's beachwear, swimwear and accessories collections.
The space is fitted with the brand's trademark pink and features diverse mannequins, curved rails and custom artwork by London-based artist Alba Hodsoll.
Hunza G co-founder and creative director Georgiana Huddart said: "The location feels perfectly aligned with us and our customers, as it's located in the Seven Dials Covent Garden area, which is in walking distance of Hunza G HQ in Soho.
"As a brand, we are committed to our values of community, inclusivity and ethical consumption, all of which come together to form Hunza G's highly unique brand experience – we are hugely excited to be able to introduce this to our customers in a physical retail format for the first time."
With the latest opening, Hunza G has joined a wide range of socially conscious retailers and B-Corp certified brands at Seven Dials and Covent Garden.
Hunza G was launched in 1984 and is known for using its signature 'crinkle stretch fabric' across its swimwear and clothing collection.
The brand is committed to sustainable creation and waste reduction and claims that its fabrics are made from 'no deadstock' material or wastage.