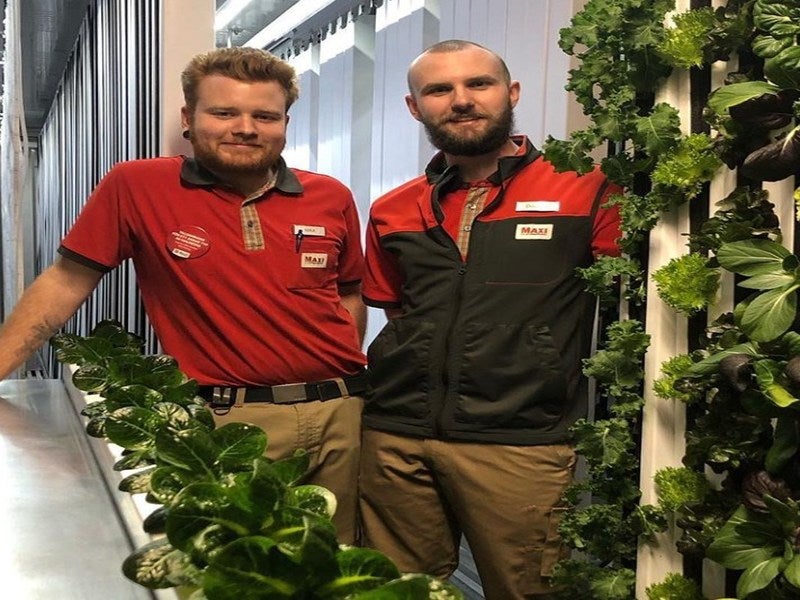 ICA Maxi Högskolan, one of ICA Gruppen's 1,300 Swedish stores, has launched its own produce line, grown on-site using vertical farming start-up Freight Farms' containerised farming technology.
Freight Farms introduced the first vertical hydroponic farm built inside intermodal shipping container, the Leafy Green Machine, to decentralise the local production of fresh, healthy food.
ICA Maxi Högskolan started harvesting hydroponically-grown greens for shoppers from the Leafy Green Machine, this month.
ICA Maxi Högskolan owner Rikard Hillarp said: "We're excited to be the first ICA Maxi store to implement an onsite farm. By growing crops just steps from our shelves, we're able to offer our customers what are truly the freshest greens possible."
"We're excited to be the first ICA Maxi store to implement an onsite farm."
Using containerised farming technology, ICA Maxi Högskolan will create and maintain ideal growing conditions, to harvest produce throughout the year, using less than five gallons of water per day.
The farm's integrated IoT data platform, farmhand, will also enable the store to grow non-native crops irrespective of seasonal limitations brought on by Sweden's Nordic climate.
Hillarp added: "Freight Farms' technology is especially helpful in Sweden, where our short growing seasons can limit crop availability throughout the year and increase our reliance on imported produce.We're now able to shorten the distance food travels to get to our customers from 2,000km to just 30m."
Freight Farms CEO Brad McNamara said: "Our team innovated the technology to empower individuals and businesses all over the world to decentralise the food system in meaningful ways specific to their local community or environment.
"We're thrilled to work with industry leaders like Rikard Hillarp and retailers like ICA Maxi, who together have the forward-thinking vision and reach to disrupt the grocery industry internationally."