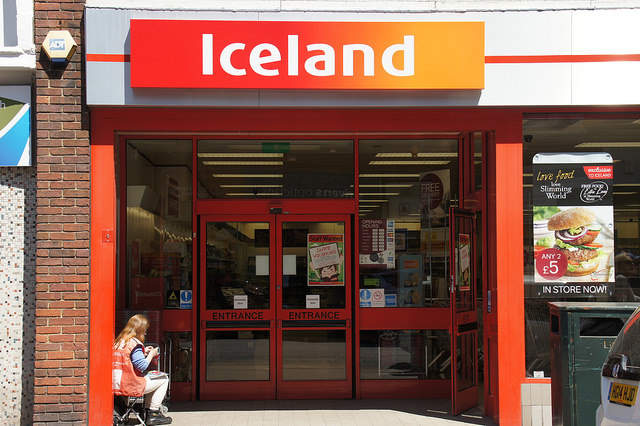 UK frozen food retailer Iceland has partnered with China's cross-border e-commerce platform JD.com to enter the Chinese market.
Iceland own-brand products and a curated selection of other branded products sold by the retailer will be available to 300 million active JD.com consumers across China.
Popular products available in Iceland include Iceland's own-brand biscuits, cereals and sauces, as well as a selection of cosmetics products from brands including Pulsin, Re-gen and Soft and Gentle.
Iceland founder Sir Malcolm Walker said: "Iceland never stands still. The rapid growth and opportunities the market in China offers were significant, and we decided it was time to act.
"JD.com is a magnificent partner for us and we are excited to see the response of customers in China to our product range."
The decision to launch in on the JD.com platform comes as Chinese consumer demand for premium, imported products is increasing, with customers prioritising quality over price.
JD.com was established in 2015 and aims to provide customers with a convenient access to international brands. Since the launch, the platform has welcomed 20,000 brands from over 70 countries and regions.
JD Worldwide general manager Yang Ye said: "We're delighted to be working with Iceland to bring their renowned products to Chinese consumers for the first time.
"With consumer demand for imported British products growing rapidly, this is an ideal time for a respected brand like Iceland to enter the China market.
"Iceland adds to the growing number of British brands on our platforms as we continue our push to bring the best of Britain to Chinese consumers."
The number of UK brands on JD.com platform has increased by 50% in the last two years, and sales of UK products on the platform have grown by 100% from the previous year.
The increased demand for UK products highlights the opportunity for UK exports, with JD.com chairman and CEO Richard Liu pledging a commitment to sell £2bn of UK goods to Chinese consumers in the next two to three years.
UK agriculture and food counsellor for the British embassy in Beijing Karen Morgan said: "There is a huge potential marketplace available to British brands that embrace China's e-commerce market, as Iceland has.
"JD truly understands what Chinese consumers want and has the resources to help ensure success in the region. We hope this announcement will be followed by many more partnerships with British businesses."
Liu has also announced that JD.com is working with many globally renowned European wine producers to give them direct access to JD.com customers.
JD.com has recently partnered with winery Peter Mertes to make a full line of Germany's S.A. Prüm Rieslings available on the platform.
In addition, JD.com announced a collaboration with leading Spanish food and beverage group Osborne Group to open a flagship store for its Cinco Jotas (5J) Iberian ham products on the platform.