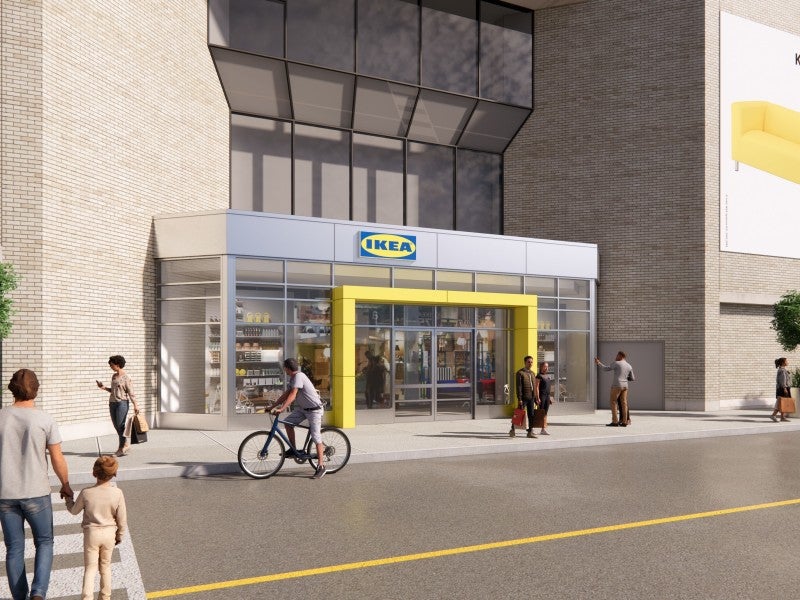 IKEA Canada, a part of IKEA store operator Ingka Group, has revealed plans to open a new small-store format location in Scarborough, Ontario.
Located at the northeastern end of Scarborough Town Centre, the new IKEA location is slated to open in mid-2023.
Marking IKEA Canada's second small-format store in the country, the store will feature a nearly 7,500m² ground floor and serve the residents in the east end of Toronto.
It comes after the company opened the IKEA Toronto Downtown – Aura location in May.
IKEA Canada CEO and chief sustainability officer Michael Ward said: "We are grateful Canadians are returning to connecting in person, including at our IKEA stores, Plan and order points, and Design studios, and are pleased to announce our continued Canadian expansion.
"The planned Scarborough store is part of our broader investment in sustainability, affordability, and omnichannel shopping experiences that help to make us more accessible to our customers."
The announcement for a new small-store format comes after IKEA Canada published its 2022 Summary Report, which said the company has seen the growth of national store visits by 123% to 26 million.
The report also revealed that more than 189 million customers visit its digital channels including the IKEA.ca and the IKEA app between September 2021 and August 2022.
Ward added: "The continued growth and expansion we have achieved in Canada would not have been possible without the hard work, determination and skills of the co-workers who are at the heart of the IKEA Canada business. It's only fitting that we show our gratitude through our actions."
In the fiscal ending 31 August 2022, IKEA Canada reported its sales to increase by 1.3% to $2.6bn.