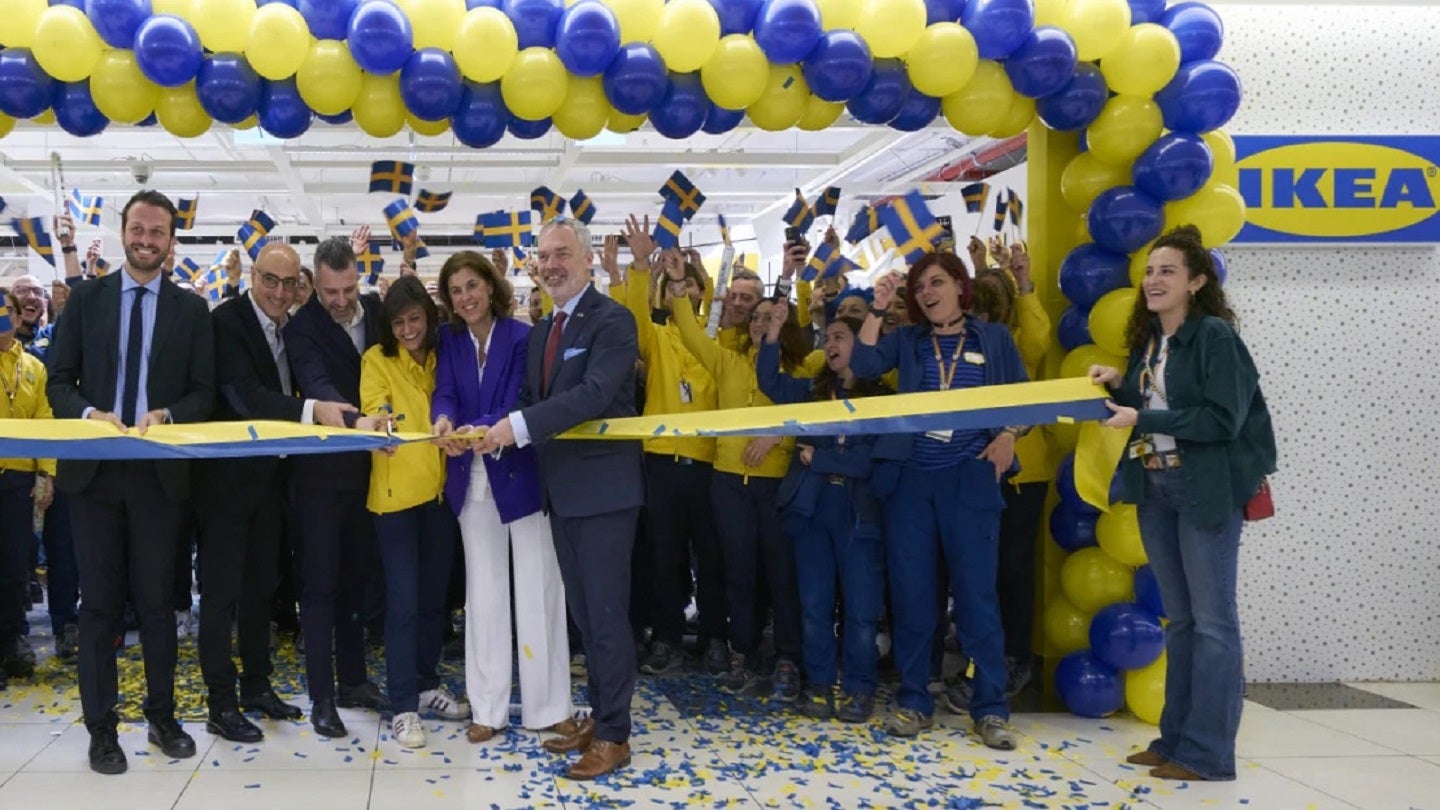 Swedish holding company Ingka Group, which owns most IKEA stores, has opened Italy's first smaller format IKEA store in Fiumicino, Rome.
Over the next few months, the furniture retailer plans to expand its footprint in the centre of Rome with two IKEA plan-and-order points.
IKEA Roma Fiumicino is the 21st store opened by Ingka Group since September last year.
By opening this store, the group aims to expand its reach to customers for both online and in-person inspiration and shopping.
It also plans to invest €3bn ($3.2bn) in new and existing stores by the end of this year.
Ingka Group IKEA Retail head Tolga Öncü said: "Today we are bringing IKEA closer to the Romans.
"We want to be there whenever and wherever our customers want to meet IKEA – and our new fantastic store in Fiumicino is one of the ways we are becoming more accessible.
"We see great potential for physical locations in our omnichannel approach and are proud to be opening new IKEA locations around the world."
Covering an area of nearly 9,000m², the IKEA store in Fiumicino also features a new Swedish Deli.
The smaller store format offers 'customer-inspiring' showrooms, as well as planning support for more complex purchases.
Ingka Group recently opened IKEA city stores in various locations worldwide, including the UK, India and Sweden.
Later this year, the company intends to open similar stores in San Francisco and Copenhagen, as well as 'dozens' of smaller IKEA plan-and-order points in other markets.
IKEA Italy Country retail manager and CSO Asunta Enrile said: "The opening of the city store in Fiumicino brings us closer to where we want to be – more accessible to our customers, more convenient, and truly omnichannel.
"We are thrilled to further expand our physical presence with the upcoming opening of two new Plan & Order Points in the centre of the capital."