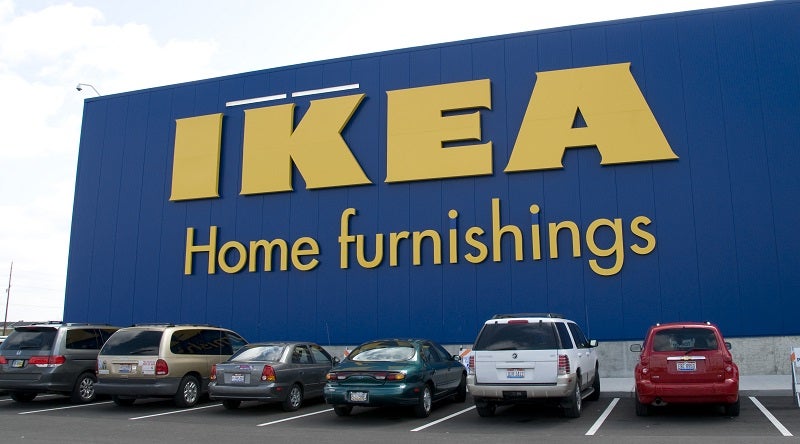 Ikea, the world's largest furniture retailer, has announced it will start a trial of furniture leasing this month in the hope of shaking up its business strategy.
The scheme will commence in Switzerland with office furniture and will later expand to kitchens. The trial is the first in a series of tests Ikea hopes to lead to "scalable subscription services" for different types of furniture.
Chief executive of Ikea's parent company Inter Ikea Torbjorn Loof told the Financial Times: "We will work together with partners so you can actually lease your furniture. When that leasing period is over, you hand it back and you might lease something else.
"And instead of throwing those away, we refurbish them a little and we could sell them, prolonging the lifecycle of the products."
Ikea furniture leasing: a circular business model
Loof said that the leasing trial was part of Ikea's drive to develop a circular business model in which it would transform used products into new ones. He explained that Ikea aims to reduce its climate footprint by 15% in absolute terms, translating into 70% reduction per product, due to growth by 2030.
Loof said: "You could say leasing is another way of financing a kitchen. When this circular model is up and running, we have a much bigger interest in not just selling a product but seeing what happens with it and that the consumer takes care of it."
The flat-pack furniture retailer has made steps in moving its business model away from solely selling goods in its warehouses to opening smaller city centre stores, pop-up shops for specific rooms such as bedrooms and kitchens and developed other services such as online sales and home delivery. The company is exploring alternatives after profits fell 12% last year.
Ikea is also considering creating its own spare parts business to enable customers to buy replacement components such as hinges and screws for discontinued furniture.
Ikea has begun initiatives to recycle wood and some of its products such as mattresses in several countries such as the US. Loof said Ikea had already changed how it designs sofas in order to prevent potential fly tipping by allowing sofas to be separated easily into individual materials.