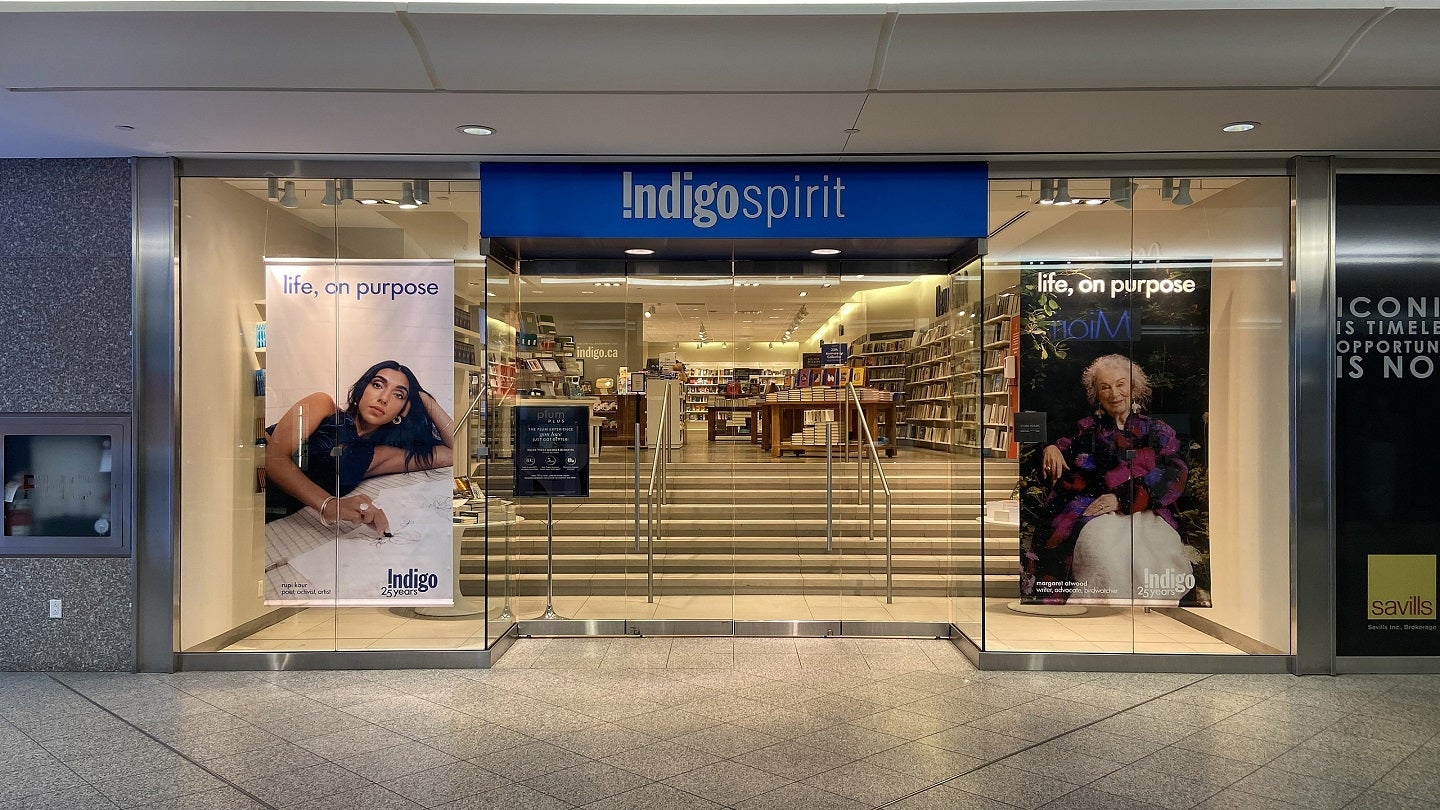 Canadian book and lifestyle retailer Indigo Books & Music has reported total revenue of C$422.7m ($316.22m) for the third quarter (Q3) of fiscal 2023 (FY23).
The figure represents a 1.9% decrease from C$430.7m in the same period of fiscal 2022 (FY22).
Indigo Books & Music's sales were driven by double-digit growth in the baby, toys and wellness categories.
The company recorded 'strong' retail sales in December, which exceeded last year's performance, while sales for its online channel were lower than in the prior year.
For the 13 weeks to 31 December, Indigo Books & Music registered a gross profit of C$166.69m and an operating profit of C$41.50m.
The retailer's adjusted earnings before interest, tax, depreciation and amortisation (EBITDA) for the quarter were C$40.8m, down from C$52.0m in the same period of FY22.
Indigo Books & Music also saw its net earnings fall to C$34.3m in the quarter from C$45.1m in the prior-year period.
Its earnings per basic common share (EPS) for Q3 2023 were C$1.23, against C$1.62 a year earlier.
Indigo Books & Music CEO Peter Ruis said: "Despite a recessionary external environment, we generated a creditable result as consumers cut back in response to the inflationary pressures.
"We continue to take strategic steps to increase productivity and generate sustainable and profitable growth.
"Our strength in the month of December demonstrates the power of our brand and Indigo's position as a key gifting destination for Canadians."
Indigo Books & Music was recently the target of a cybersecurity incident, which disrupted the internal operations and service of both its e-commerce and retail channels.
The company said it is working alongside 'third-party experts' to resolve the situation, which began on 8 February.
In a statement, it said: "Indigo's main priorities are to protect customer data, limit the operational and financial impacts of this incident and safely resume full operations as quickly as possible."