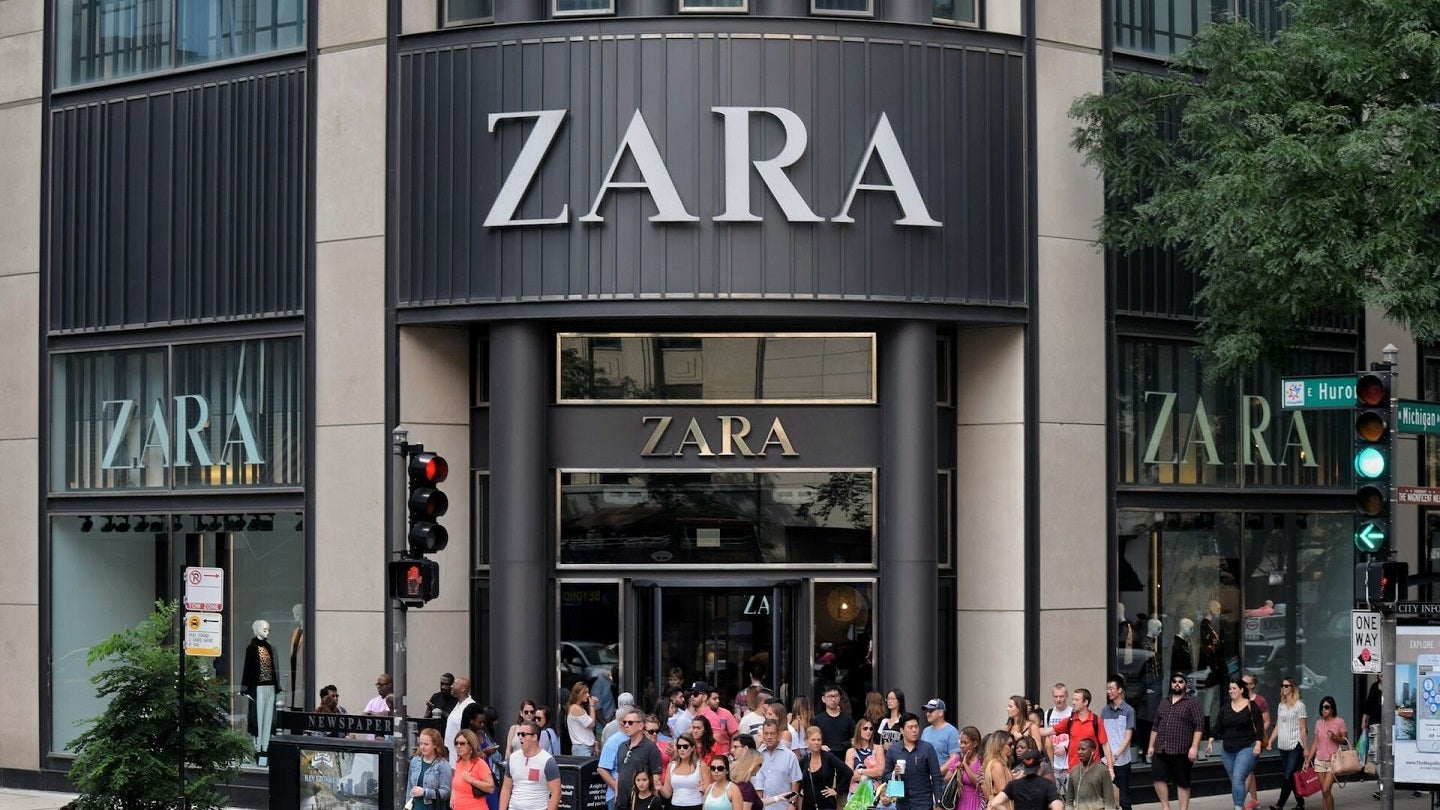 Inditex, the owner of major clothing chains such as Zara, Pull and Bear and Stradivarius, has reported that its net income for the first half (H1) of fiscal year (FY) 2023 was €2.5bn ($2.68bn).
This is an increase of 40.1% compared to the same period in FY22.
The company's sales over the period were €16.9bn, up 13.5% from H1 FY22, driven by positive performance in-store and online, as well as in all geographical areas.
Net sales for Zara grew 13.1% over the six-month period. Meanwhile, Pull & Bear and Massimo Dutti registered growth in sales of 11.4% and 16.8%, respectively.
The company's operating expenses increased by 12.5%, below sales growth and including all lease charges. It grew 220 basis points (bps) below sales growth over the period.
Inditex reported earnings before interest, taxes, depreciation and amortisation (EBITDA) of €4.7bn in H1 FY23, up 15.7% from the prior year.
Its earnings before interest and taxes (EBIT) increased by 30.2% to €3.2bn and profit before taxes (PBT) rose by 39% to €3.3bn in H1 FY23.
The retailer posted a gross profit growth of 14.1% to €9.8bn in H1 FY23, taking its gross margin to 58.2%, up 27bps against H1 FY22.
Inditex opened new stores in 20 markets in H1 FY23, ending the period with 5,745 stores.
Inditex CEO Óscar García Maceiras said: "The H1 2023 results demonstrate that the talent of our teams continues to consolidate the improvements in the performance of our business model. The ongoing commitment to creativity, quality and customer experience, as well as the determined progress in sustainability, drives a strategy that is taking our business to the next level."
For the full year of 2023, Inditex expects positive space contribution to sales and a -3.5% currency impact on sales at current exchange rates.
In July this year, the company entered into an agreement to transfer its store operations in Argentina and Uruguay to Regency Group.