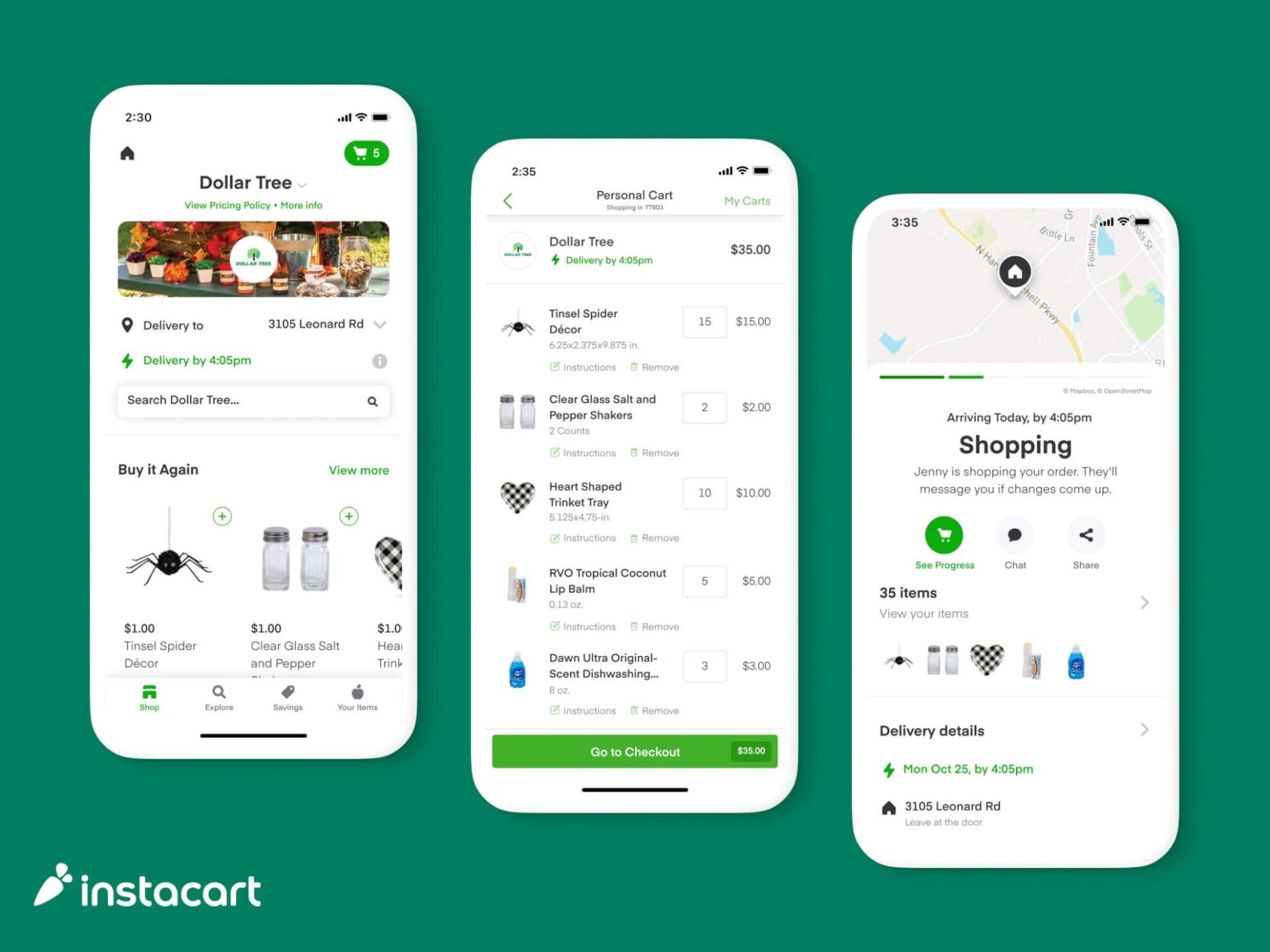 North American online grocery platform Instacart has extended its partnership with discount retailer Dollar Tree to launch a one-hour same-day delivery service.
Customers will be able to shop from close to 7,000 Dollar Tree stores in the US and get their orders delivered in as little as one hour.
The partnership provides approximately 98 million households in the country with access to Dollar Tree's and Family Dollar's selection of household goods and essentials, supplies and other items.
The products will be delivered from around 13,000 locations.
Instacart president Carolyn Everson said: "When it comes to major household expenses, we know every dollar counts. That's why we're proud to expand our footprint with Dollar Tree and make same-day delivery from this beloved value retailer accessible to more families.
"Dollar Tree and Family Dollar offer truly unique shopping experiences that give customers more opportunities to save and discover new treasures every day. We're excited to extend the reach of these leading retailers and bring their incredible selection of discounted goods to more households nationwide."
The two companies started their partnership in November last year when they launched same-day delivery from Family Dollar.
The service was expanded to more than 6,000 Family Dollar stores in January following a successful trial.
In August this year, Dollar Tree and Instacart started trialling same-day delivery from Dollar Tree.
The companies now offer one-hour same-day delivery across 48 states and Washington DC.
Instacart has so far partnered with more than 700 national, regional and local retailers. It also delivers from more than 65,000 stores.
Recently, Instacart and US-based discount supermarket chain Grocery Outlet partnered to offer same-day deliveries from 68 Grocery Outlet stores in California.