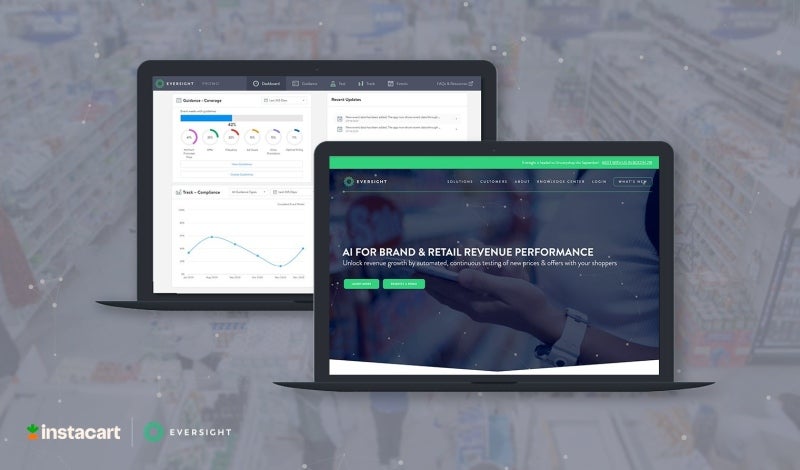 US-based online grocery platform Instacart has acquired Eversight, a pricing and promotions platform for consumer-packaged goods (CPG) brands and retailers.
Powered by artificial intelligence (AI), Eversight aims to enable CPG brands and retailers to directly test customised pricing and promotions at scale with their customers.
The technology is intended to give CPG brands real-time insights into the promotions that could best attract customers.
In addition, retailers can use their physical and digital storefronts to run ongoing individualised large-scale micro price point experiments via the Eversight platform.
Instacart's partners expect to benefit by combining Instacart's scale, partnerships and machine learning technology with Eversight's expertise in pricing and promotions.
They will also have access to individualised and customised pricing tools, as well as dynamic insights.
The financial terms of the transaction have not been disclosed.
Instacart CEO Fidji Simo said: "With higher inflation and the average cost of groceries up, we're taking even more steps to make food and daily essentials more affordable.
"By combining Eversight's leading pricing and promotions capabilities with Instacart's world-class teams and technology, we're positioned to deliver even more value to our brand and retail partners, while also creating more opportunities for customers to maximize their savings both in-store and online."
Following the acquisition, Eversight's CPG offerings will complement Instacart Ads product and technology suite.
Retailers will be able to access Eversight through both the Instacart Platform and Instacart's data dashboard, Carrot Insights.
Eversight co-founder and chairman David Moran said: "By joining Instacart, this technology can be scaled across online and offline pricing to help make buying groceries more affordable for everyone while also driving more value for CPGs and retailers.
"We're excited about our future together, as we build towards becoming one of the most strategic, valued technology platforms for our partners."
In December last year, Instacart expanded its Electronic Benefits Transfer and Supplemental Nutrition Assistance Program online payment programme.