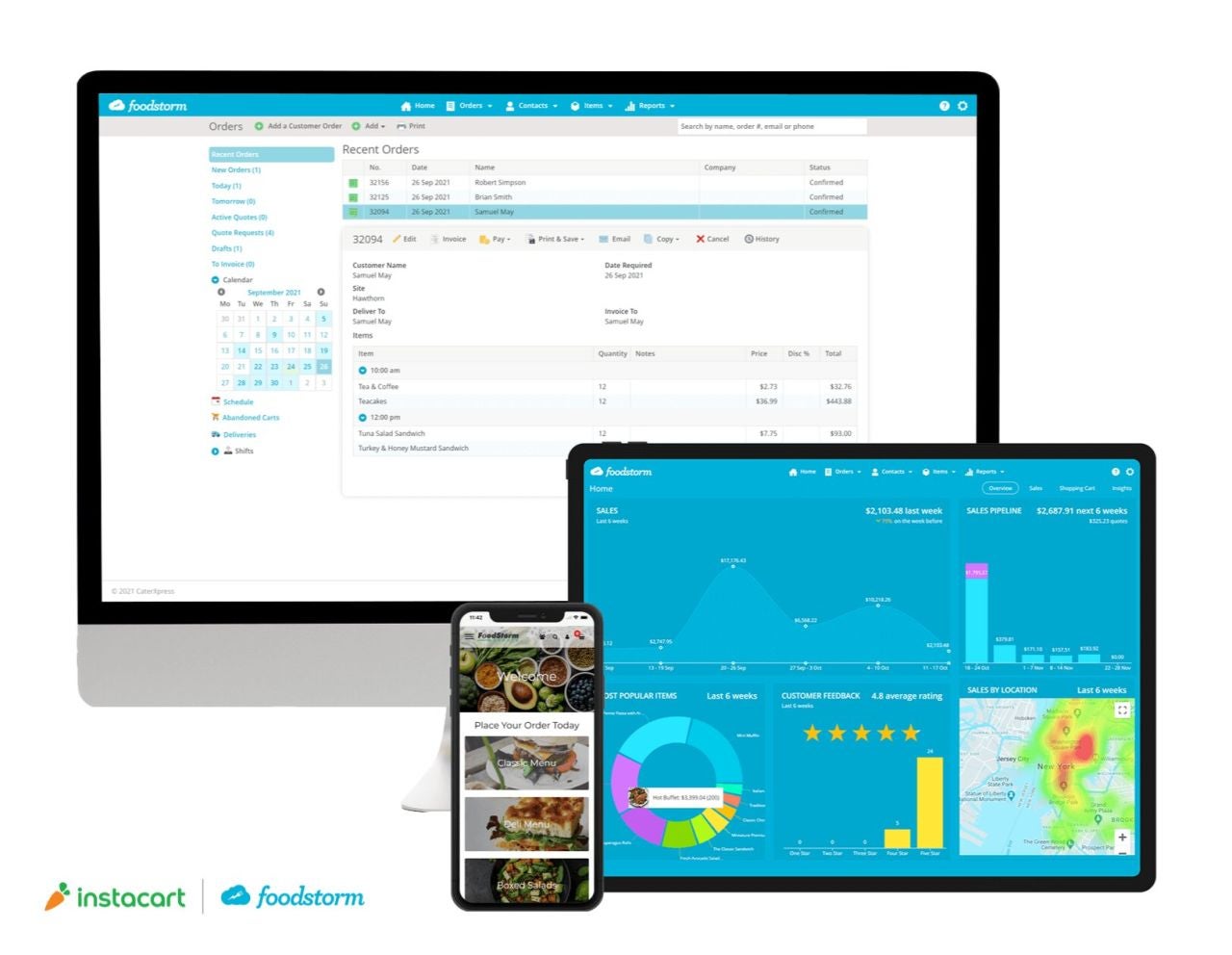 US-based online grocery platform Instacart has acquired software as a service (SaaS) order management system provider FoodStorm for an undisclosed sum.
Founded in 2007, FoodStorm powers end-to-end order-ahead and catering experiences for grocery retailers.
It has already partnered with several of Instacart's existing retail partners, including Balducci's, Kings Food Markets and Roche Brothers Supermarkets.
Following the acquisition, Instacart will integrate FoodStorm's technology into its enterprise offering to help its retail partners streamline their grocery meal experience.
It will also take on the FoodStorm team, which is based in the US and Melbourne, Australia.
Instacart chief technology officer Mark Schaaf said: "Our goal is to help our retail partners increase their sales and ensure more of their customers' everyday meals come from the grocery store.
"That's why we're excited to welcome the talented FoodStorm team to Instacart and integrate their end-to-end order-ahead and catering platform into Instacart's leading enterprise offering.
"For retailers, this new enterprise solution helps them bring even more of their inventory online, enhance their e-commerce capabilities, grow their business and meet the evolving needs of their customers.
"And for customers, this unlocks a healthier, more affordable alternative to restaurant delivery – creating an easier way for people to order prepared foods online directly from their favourite grocers."
FoodStorm CEO Rob Hill said: "Grocery is an incredibly complex retail category, making the need for enterprise-grade solutions like FoodStorm and Instacart critical to the long-term success of the industry we all rely on to put food on our tables.
"We're excited about this next chapter as we join the Instacart team and create new ways for retailers to serve the ever-changing needs of their businesses and customers."
Instacart offers same-day delivery and pickup services for fresh groceries and everyday essentials across the US and Canada.
In July, the company partnered with e-commerce technology start-up Fabric to offer automated fulfilment solutions to grocery retailers across North America.