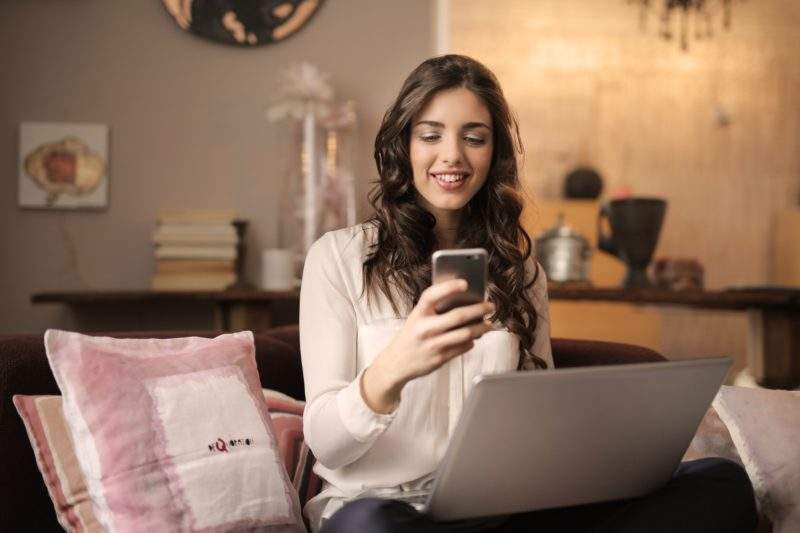 Research by the British Retail Consortium (BRC) and Google Online Retail Monitor for the first quarter (Q1) of 2018 has revealed a growing interest in UK brands from customers abroad.
According to the study, online mobile searches for UK brands from non-European Union (EU) countries increased by 13%. The strongest growth within the EU came from Italy, at 31%.
Fashion experienced the highest annual growth in online search activity over the reported period.
However, beauty saw the highest year-on-year growth for non-EU overseas searches, increasing by 22% in Q1. Beauty brands also observed high search activity from UK-based consumers, with search activity on mobile devices increasing by 10%.
Online consumers in the North and Yorkshire represented the highest portion of Google searches in Q1 at 26% of all searches, while searches in London accounted for 23%.
BRC chief executive Helen Dickinson said: "Online retail search activity maintained its growth trajectory into 2018 reflecting a continued consumer trend to shop online."
"Fashion saw the highest growth in search, as international consumers sought out UK fashion brands online, with beauty also seeing high search activity from UK based consumers. We can expect online retail search activity to maintain this upward growth trend as retailers continue to invest in improving their online offering for consumers."
Google's retail director Martijn Bertisen said: "As in most years, Q1 represents a 'cooling off' period after the Christmas retail peak: with retail activity lower than Q4, but still higher in most categories compared to earlier quarters.
"Retail activity overall was up compared to the same period last year, due in part to the 'Beast from the East' at the end of February; no doubt as many stayed indoors connected to their devices. Mobile continues to drive growth in the industry, especially in categories, like home and garden, where its impact has until now been felt more gradually."