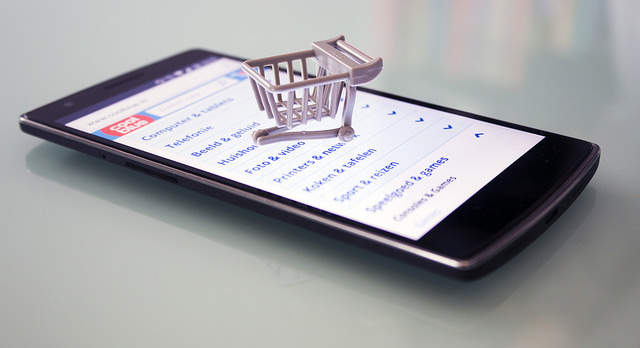 China's cross-border e-commerce platform JD.com is leveraging the WeChat platform to help retailers develop mobile retailing capabilities as a part of its 'retail as a service' offer.
JD.com is one of the first companies to use the WeChat Mini sub-app software that can add e-commerce functionality to the platform.
WeChat is used by more than 100 million Chinese consumers; leveraging that for e-commerce is made possible through the Mini program platform.
JD.com vice-president Dr Kefeng Li said: "We understand that brands in China all have their own individualized needs.
"This module approach leverages our technology, resources and experience to provide a customized solution for each of our brand partners, bringing China's vast market into reach with just a few clicks. This is our Retail as a Service vision in action."
In order to offer brands a range of service modules to equip them with the resources they need to operate WeChat Mini Program stores, JD uses Tencent's open platform.
JD's Kepler Mini Program Solution, which was launched as a pilot last year, has expanded to offer options covering marketing, logistics, financial services and big data. More than 2,000 brands and merchants have joined the program.
One of the first brands to benefit from the platform was Swiss luxury watchmaker Audemars Piguet. JD provided the brand with comprehensive support, including technology and logistics, to allow the watchmaker to plan its Chinese e-commerce strategy.
Audemars Piguet launched on WeChat's Mini Program platform, which is a part of JD's Kepler Mini Program Solution.
The JD.com platform aims to provide the brands with a guarantee of authenticity, premium service and efficient fulfilment allowing them to enter China's market confidently.
Factors including logistics, customer service and IP infringement often stop brands from committing to e-commerce in China, but JD.com aims to ease this fear.
Earlier this month, JD.com announced it is partnering with UK supermarket Iceland to bring the retailer's products into its online store in order to expand the range of British products offered on the site. The move came as rival Alibaba announced it was focussing on the UK market in a bid to grow the selection of international brands available to Chinese consumers.
JD.com recently announced a plan to launch 1,000 stores per day across China to expand into the offline market. The stores will reportedly be almost exclusively franchise-based, with independent investors operating stores across the country.