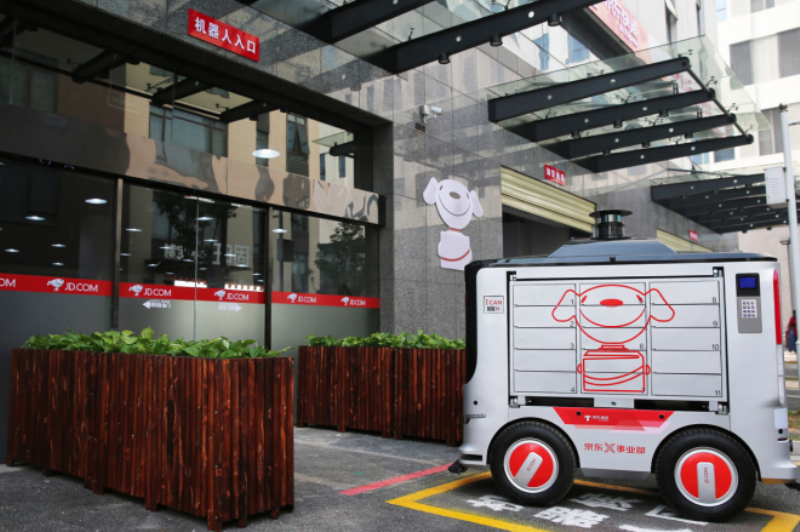 E-commerce retailer JD.com has unveiled two smart delivery stations in Changsha and Hohhot in China to strengthen its autonomous logistics capabilities.
Leveraging the two stations, the company will focus on R&D, testing and personnel training to explore new solutions for last-mile delivery service.
The online retailer plans to enhance its delivery robots, enabling them to carry up to 30 parcels before autonomously delivering them within a 5km radius. These robots will also be able to plan routes, avoid obstacles and recognise traffic lights.
Robots will be equipped with facial recognition technology to allow customers to securely collect their parcels.
According to the company, the two stations will support robots and couriers and can deliver up to 2,000 packages a day.
JD.com chief technology officer Chen Zhang said: "As China's largest retailer, JD is in the unique position of being able to research and develop, and commercially deploy, innovative new technology that is shaping the future of shopping worldwide."
In addition, the retailer will showcase various technologies, including drones designed to deliver consumer goods and medical supplies to remote areas in China. This in addition to its first fully automated fulfilment centre at Consumer Electronics Show in Las Vegas, Nevada, US.
The company will also present its views on how they can make shopping more convenient using underground urban logistics.
Zhang added: "As JD opens its technology up to other companies and industries, the features that we've already rolled out in China from automated warehouses to virtual shopping are going to be enjoyed by consumers everywhere."