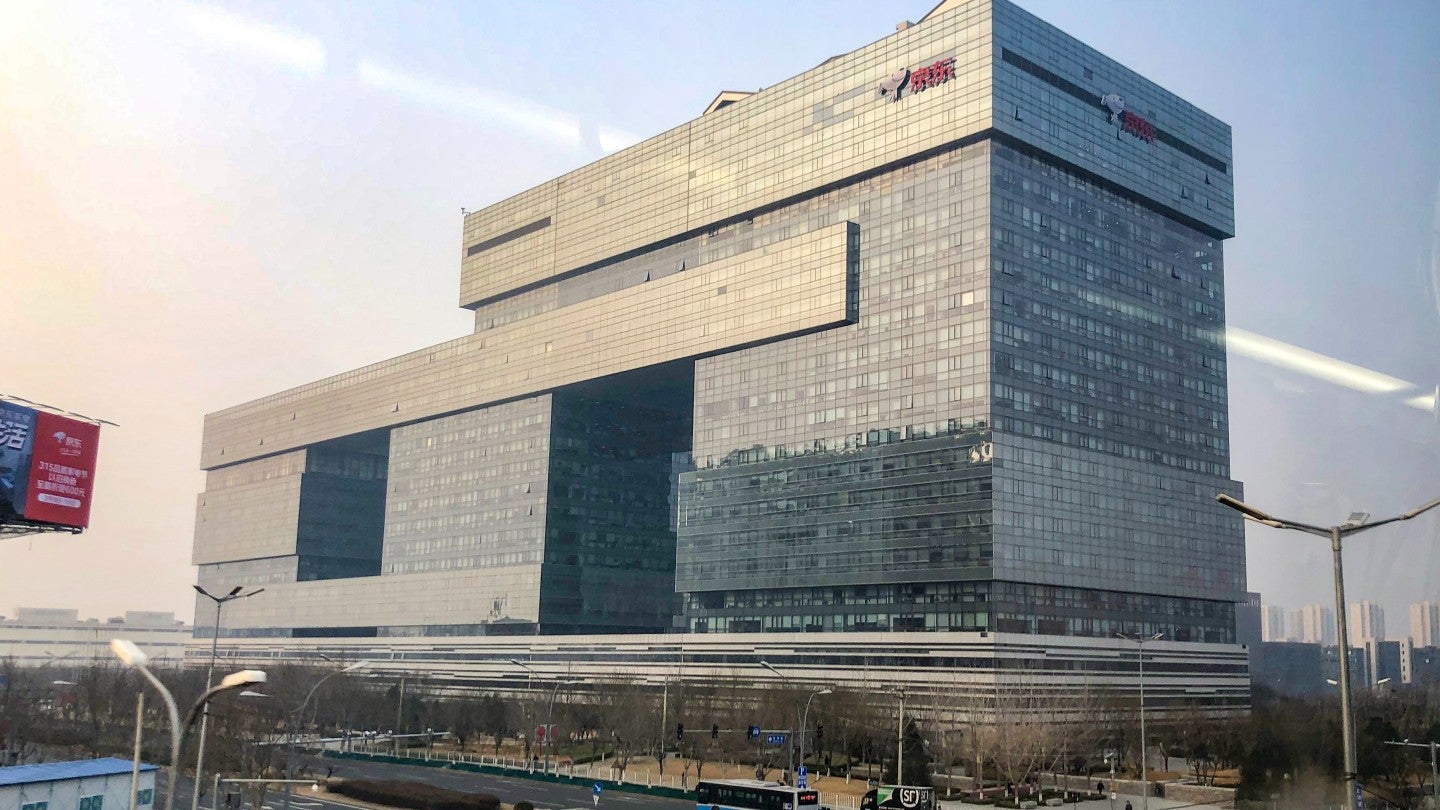 Chinese e-commerce giant JD.com has reported an increase of 1.4% in net revenues for the first quarter (Q1) of 2023 to 243.0bn yuan ($35.4bn).
The company reported a 47.4bn yuan ($6.9bn) increase in Q1 net service revenues, 34.5% from Q1 the prior year.
JD.com chief financial officer Sandy Xu said: "During the first quarter, we were pleased to see service revenues grow to account for 20% of our total revenues, helping deliver strong margins and reflecting our success in attracting a record number of third-party merchants to the JD.com platform."
In Q1, income from operations was 6.4bn yuan ($0.9bn), compared to 2.4bn yuan in Q1 2022 and non-GAAP income from operations was 7.9bn yuan ($1.1bn) against 4.7bn yuan for the same period last year.
JD Retail's operating margin before unallocated items for Q1 was 4.6%, compared to 3.6% for Q1 2022.
Net income attributable to the company's ordinary shareholders for Q1 was 6.3bn yuan ($0.9bn), compared to a net loss of 3.0bn yuan for Q1 2022.
Diluted net income per ADS in the quarter was 3.93 yuan ($0.57) versus a diluted net loss per ADS of 1.92 yuan.
JD.com CEO Lei Xu said: "JD saw strong growth in profitability in the first quarter as we continued to streamline our operations, optimise our product portfolio and expand our service offerings.
"In the quarters ahead, we will further enhance our business structure to drive the expansion of our user base throughout China.
"JD.com has built China's most trusted brand in retail and is uniquely positioned to provide our loyal user base with the superior quality, value, speed and selection they have come to expect, while maintaining the flexibility to seize upon multiple growth opportunities across our businesses."