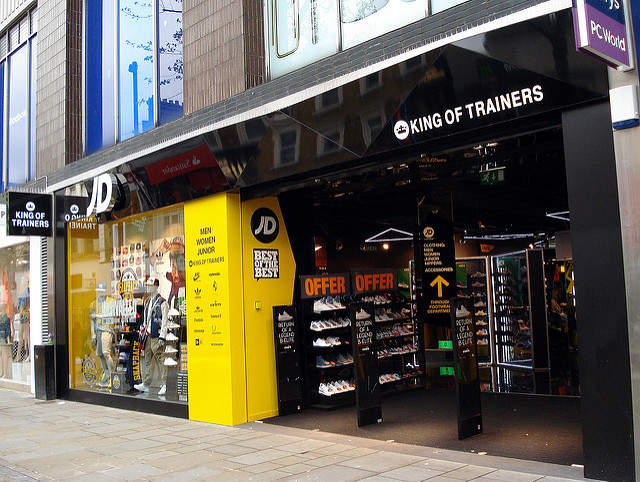 JD Sports has bought an 8.3% stake in fellow UK sports retailer Footasylum and said it could buy 29.9% of its smaller rival, sending Footasylum shares soaring 70% higher.
JD Sports, which already owns Footpatrol and Cloggs, said it bought the 8.7 million shares for investment purposes.
JD Sports offer is just below the mandatory takeover threshold and it has confirmed that it is not intending to make an offer for Footasylum under merger regulations.
The recent acquisition comes at a challenging time for Footasylum. In January the firm expected its full-year gross margins to be lower than current expectations after higher-than-anticipated levels of discounting and promotional activity dented results.
Footasylum was forced to cut prices in 60 stores after a disappointing run-up to Christmas and is competing with JD Sports, Sports Direct and ASOS for UK consumer spending impacted by the uncertainty of Brexit.
Footasylum lost £2.5m in the half year to October 2018. The sports retailer is now cutting costs across the business.
Footasylum has been hit by difficult trading conditions and its trading conditions and share prices have fallen significantly. Stock began trading at £1.64, increasing increased to an inter-day high of £2.73 by January 2018. It has since decreased by nearly 90%, closing at 29p on Friday.