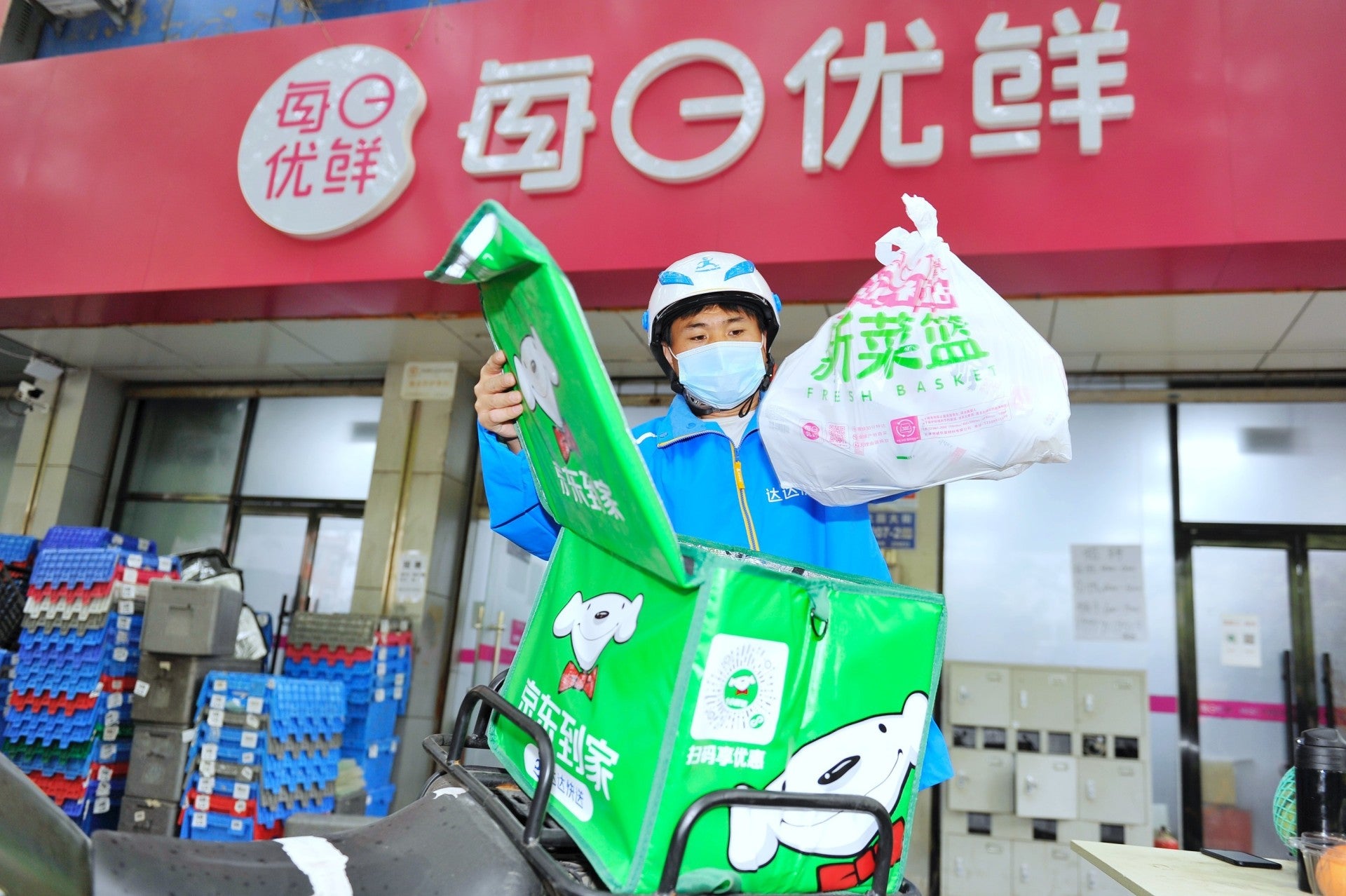 China-based on-demand delivery and retail platform Dada Group has partnered with digital community retail platform Miss Fresh to expand its one-hour shopping service to more customers.
This month, Miss Fresh's stores and warehouses were introduced on Dada's on-demand retail platform, JDDJ, as well as on JD.com.
More than 400 Miss Fresh stores and warehouses have been launched on JDDJ.  They are located in several cities and counties in China, including Beijing, Shanghai, Guangzhou, Shenzhen and Hangzhou.
Consumers can use either the JDDJ or JD app to place orders from Miss Fresh stores and warehouses in their areas.
Miss Fresh's vertically integrated on-demand grocery retail business offers fresh produce and fast-moving consumer goods (FMCG) products.
Products available to order include fruits, vegetables, meat, eggs, seafood, dairy, baked food, grain and oil, drinks, snacks, fast-cooked food, and daily necessities.
Riders from Dada Now, Dada Group's delivery platform, will deliver the products to consumers within one hour of order.
JDDJ business growth department general manager Jun Jiang said: "This collaboration will further enrich the supply of fresh products on JDDJ. We hope to provide more diverse and high-qualified choices for consumers."
Miss Fresh head of user centre Cheng Wang said: "By cooperating with JDDJ, we hope to provide fresh food to every family."
More than 100,000 retail stores have launched their online services on JDDJ to date, covering around 1,400 cities and counties in China.
Earlier this year, JDDJ reached new partnership agreements with more than 20 regional supermarkets in an effort to expand its operations into lower-tier markets.