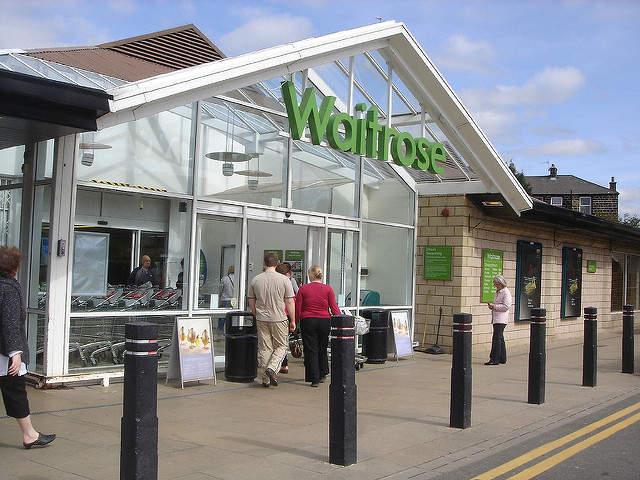 John Lewis Partnership has rejected reports that it was approached by Amazon last year over a potential take-over of the supermarket chain Waitrose.
According to reports that emerged over the weekend, Amazon attempted to open talks with the John Lewis Partnership over a possible acquisition of the Waitrose grocery chain late last year.
Waitrose, the sixth largest grocery retailer in the UK, which owns 352 shops across the country, including 30 'little Waitrose' convenience shops, and a 5.1% share of the market, has been owned by the John Lewis Partnership since 1937.
It was reported that Ajay Kavan, vice-president of special projects at Amazon, and one of the John Lewis Partnership directors had several informal conversations about the possible deal last November. However, John Lewis has said that no such approach was made.
John Lewis Partnership chairman Sir Charlie Mayfield said: "These times are ripe for speculation, but there has been no approach to the partnership by Amazon regarding Waitrose, and nor would I expect there to be."
ParcelHero's Head of Consumer Research, David Jinks, says: "Waitrose's generally well-heeled customer base would be a great fit for Amazon. These are the kind of consumers who are willing to spend extra to receive quality groceries at a time that is most convenient. That means they would be a natural fit into Amazon's Prime loyalty programme to ensure same-day flexible grocery delivery times: and that's the real goal for Amazon, as Prime members spend twice as much as non-members with the e-commerce giant."
Since the launch of Amazon Fresh online delivery service in the UK two years ago, analysts have speculated that the internet giant could seek to buy an established supermarket, with Morrisons, Sainsbury's and Waitrose being potential targets.
The speculation was increased by Amazon's $13.4bn take-over of Whole Foods Market last summer.
Jinks said: "Amazon could use the Waitrose stores much as Sainsbury's has used Argos, easily integrating Amazon's general merchandise e-commerce business into a supermarket.
"A Waitrose-Amazon 'marriage' would also mean Amazon could greatly expand the range of its Fresh and Prime Now grocery delivery services – many of which are restricted to a handful of major urban areas – into the many towns there is currently a Waitrose store – and there are over 350 across the UK."