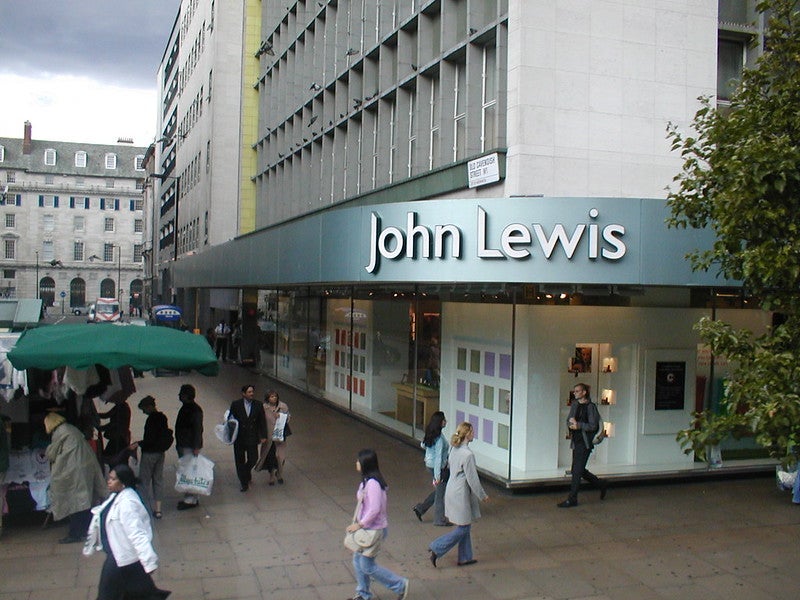 UK-based department store chain John Lewis has reportedly made plans to expand its online fashion offerings over the next year.
The company aims to allow more than 100 fashion brands to offer their products directly on its website.
In the next six months, the retailer will add 40 new brands, including plus-size lingerie brand Oola and menswear labels Raging Bull and Spoke London.
It will also offer other affordable brands, including Crew Clothing, Dorina Lingerie, Lands' End, Knowledge Cotton Apparel, Dedicated and Lefrik.
John Lewis executive director Pippa Wicks said: "We've offered customers the option to buy larger branded home products directly from suppliers via johnlewis.com for a number of years and we're now expanding this into fashion, providing customers with even greater choice.
"As part of our plans to modernise the John Lewis brand, we're expanding both the number of fashion brands and the range of those we already sell on johnlewis.com.
"In the future, we plan to bring on board and expand many more of our fashion brands, giving customers even more of what they love."
The expansion came as the retailer strengthened its online offering under its digital-first transformation strategy.
Last year, the retailer announced plans to 'transform' 60% to 70% of its business online by 2025.
Last September, John Lewis announced that it would add 30 third-party brands to its platform by the end of this year.
The brands would include clothing brands FatFace and Calvin Klein, sportswear brand Fila and accessory brand Longchamp. They were chosen with the aim of 'modernising' the John Lewis brand.
In March, John Lewis announced it would permanently close eight of its retail stores after lockdown restrictions in the UK were eased.
The retailer decided to close four of its At Home shops in Ashford, Basingstoke, Chester and Tunbridge Wells and four department stores in Aberdeen, Peterborough, Sheffield and York.