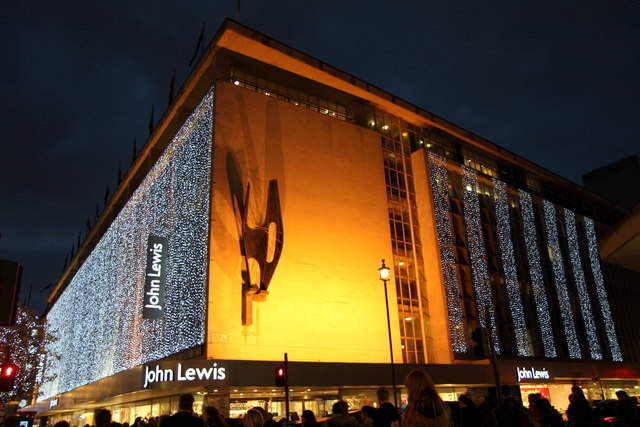 John Lewis Partnership has reported a 99% fall in profits in the first half of the year, which it blamed on heavy discounting by rivals and the cost of new stores and IT.
The partnership's results, which include Waitrose, showed profits for the six months to 28 July fell to £1.2m from £83m in the same period a year earlier. The retailer also warned that full-year profits would be 'substantially lower'.
A John Lewis Partnership spokesperson said: "With the level of uncertainty facing consumers and the economy, in part due to ongoing Brexit negotiations, forecasting is particularly difficult but we continue to expect full-year profits to be substantially lower than last year for the group as a whole."
The department store's 'never knowingly undersold' price matching policy was stretched by the 'most promotional market we've seen in almost a decade', which resulted in the division's £19.3m first-half loss, compared with a £54.4m profit last year.
John Lewis Partnership chairman Sir Charlie Mayfield said: "These are challenging times in retail. Our profits before exceptionals are in line with what we said they would be at our Strategy Update in June. We're continuing to improve our offer for customers while ensuring we have the financial strength to continue developing our business going forward. This is reflected in both brands continuing to grow sales and customer numbers, and our total net debts reducing."
Meanwhile, the Waitrose supermarket chain is on track to a grow profit for the full year, according to the company, driven by an improvement in like-for-like sales from first to the second quarter and progress in rebuilding its gross margin. However, this growth would be offset by continuing pressure in the John Lewis department stores and the cost of investing in the business.
Gross sales at Waitrose were £3.39bn in the six months to July 28, up 2.6% on a like-for-like basis, according to the company, while sales at John Lewis were £2.09bn, down 1.2% on the same measure.
Consumer lending specialist firm Duologi credit director Rob Cottingham said:  "In a tough retail landscape – evidenced by this morning's profit slump announcement from John Lewis – the question of consumer spending power has never been more important. Competition is fierce and even longstanding household names are clearly feeling the pressure to keep pace; but how can retailers pull it back?"
According to Cottingham, offering flexible payment options is an effective way to attract customers to spend money, and could be the key to saving the high street. Duologi's recent report shows that despite some retailers providing point of sale (POS) credit in the form of interest-free or buy now, pay later loans, 42% of shoppers believe that the sector could provide more options in this space.
"The average amount that these shoppers would be looking to borrow is £620, meaning that flexible finance represents a £25bn sales opportunity for UK merchants alone – one which many may not even realise they are missing out on.
Cottingham believes that with the ongoing growth of e-commerce, the ability for the retailers to provide credit both on and offline could prove crucial in the future.
Last month, John Lewis Partnership launched a five-year rebrand as the group looks to turn its fortunes around. As part of the rebrand, John Lewis department stores will be renamed John Lewis & Partners, while Waitrose supermarkets will be called Waitrose & Partners. The move aims to highlight the chain's 85,000 members of staff, known as 'partners' who are given an annual bonus based on the chain's profits. The rebrand was marked with a new 'Bohemian Rhapsody' advert from the retailer.
Meanwhile, Elton John has reportedly signed up to star in the next John Lewis Christmas advert in a £5m deal.