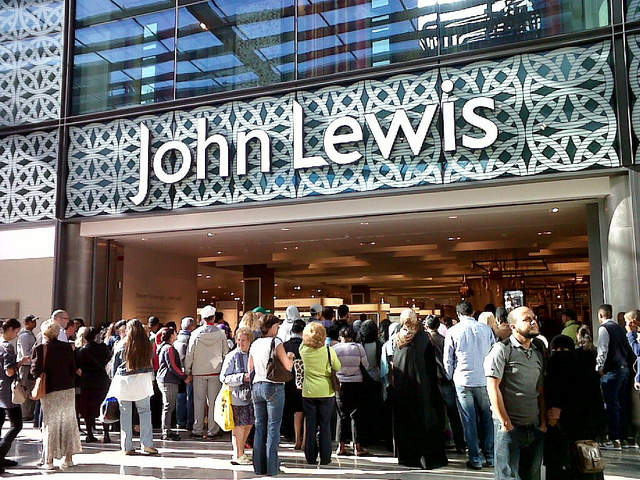 John Lewis Partnership has said alarm clocks and DVD players are a thing of the past, as 2018 saw the department store invest in eco-friendly water bottles and vegan beauty products.
According to the retailer, sales of alarm clocks were down 16%, as consumers chose to use smartphones instead. The sales of small TVs were also in decline, as consumers opted for bigger screens. Sales of  60" TVs increased by as much as 249% during the World Cup.
Meanwhile, sales of DVD players were down 40% following the rise in popularity of streaming services such as Netflix.
Other products with falling sales were trouser presses, cold shoulder dresses and door knockers.
In the John Lewis & Partners How We Shop Live and Look report, the retailer also looked back at the events that defined the year.
2018 was one of the toughest years, as high streets faced difficult trading conditions and uncertainty over Brexit. The company also pointed out that big events, such as the World Cup, Royal Wedding and extreme weather had a noticeable effect on customers shopping habits.
Simon Coble, Trading Director at John Lewis & Partners, said: "It is fascinating to see what trends our customers have fallen in and out of love with this year and how big events like the World Cup and the Royal Wedding have such a significant impact on what we buy.
"How we shop is changing at an incredible speed and shops need to combine the very best in service and experiences with unique and fantastic products. And the mobile phone is vital in both as a means to browse and research but also as a place to buy.
"Identity was a major theme across all shopping trends this year and it is no coincidence that the idea of identity is central to John Lewis's long-term plans – our strategy is firmly about dialling up what makes us different so that we remain relevant. It is our job not only to celebrate what makes us stand out as a business but also to help our customers celebrate everything that makes them unique too."
BBC series Blue Planet II was singled out for educating consumers about the effect their shopping habits have on the planet, and as a result, sustainability became a priority this year. In the four months after the series concluded, sales of reusable cups at the department store increased by 71% on last year.
Another TV programme that affected shopping habits was Love Island. John Lewis credited the show for a 72% increase in the sales of thongs, and a 132% increase in the sales of suspenders.
While desktops and tablets were primarily used to browse the company's website and place orders, this year 42% (up from 17% last year) of online shoppers visited John Lewis' website via a smartphone., while the number of orders placed on mobile phones increased by 35%. However, shoppers do still prefer larger devices when actually making a purchase, with 51% of sales being made on desktops.